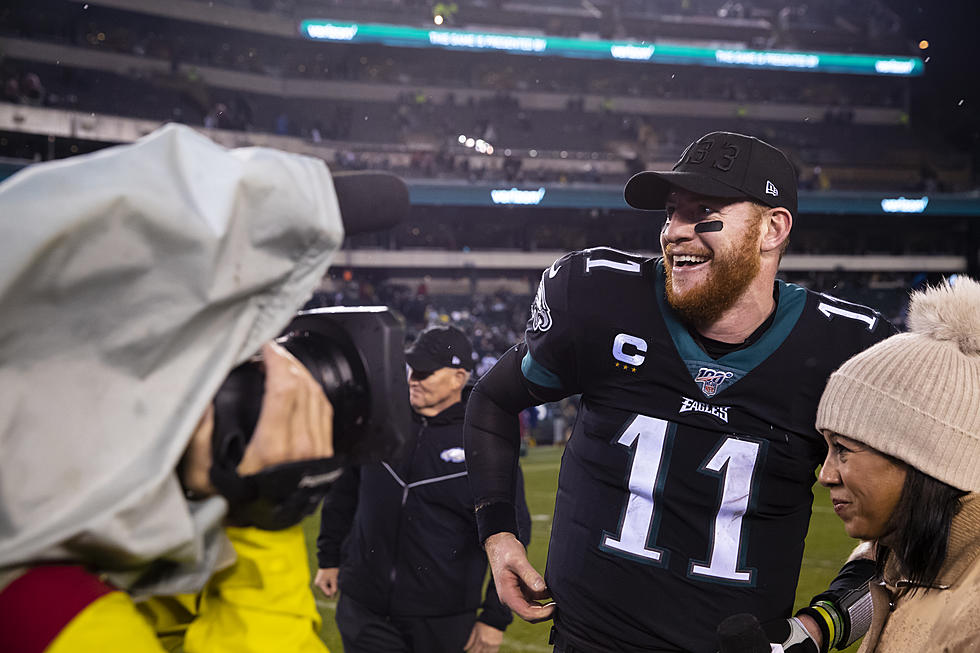 Sports Talk with Brodes: Eagles Win in Overtime & Carson Wentz was CLUTCH!
(Photo by Brett Carlsen/Getty Images)
The Philadelphia Eagles beat the New York Giants in overtime by a score of 23-17. Carson Wentz was clutch. That's right, I said it. In three drives late in the game, Carson Wentz delivered, but only two will show on the score sheet. The Eagles were down 17-3 at half and it was really ugly football. Eli Manning had two touchdown throws to Darius Slayton on third downs to beat Ronald Darby. When the score was 17-10 and it was the fourth quarter, Carson Wentz hit Greg Ward in the hands to tie the game and he dropped it. Jake Elliot missed a field goal on the next play. From there, Wentz went on an 84-yard drive with the offense which led to a Zach Ertz touchdown to tie the game with under two minutes to spare. The Eagles got the ball first in overtime and the rest is history. The offense flowed right down field and it resulted in another Ertz touchdown. It was a remarkable game by Wentz as he answered some of the critics in this one.