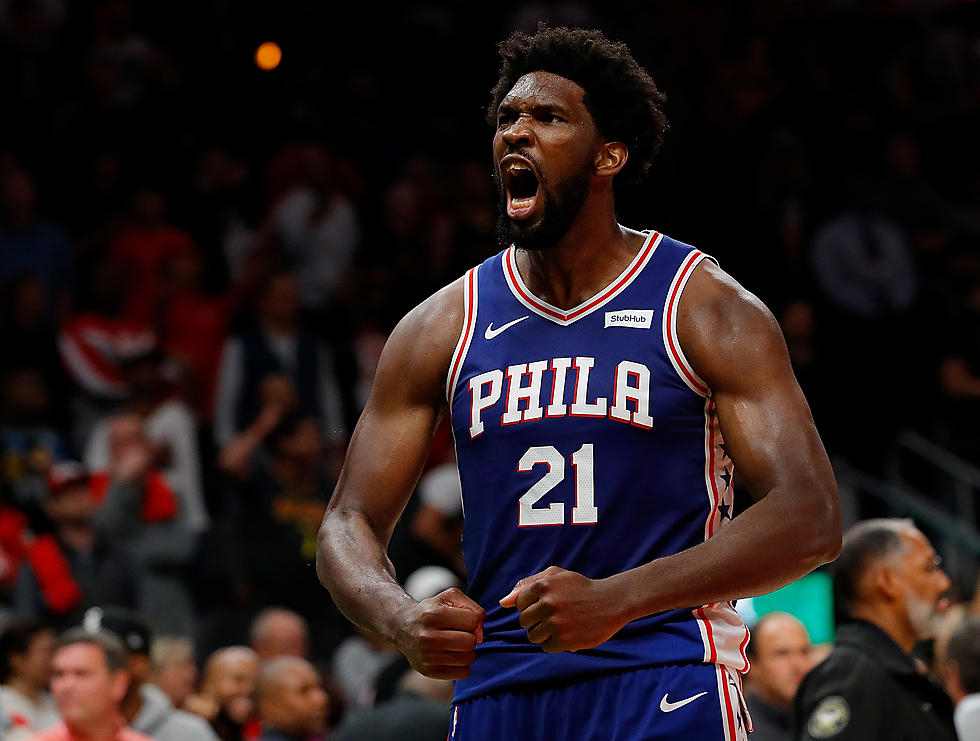 Sports Talk with Brodes: Sixers Steal a Win in Atlanta & Joel Embiid DOMINATES!
(Photo by Kevin C. Cox/Getty Images)
The Philadelphia Sixers stole a win against the Atlanta Hawks by a score of 105-103. Joel Embiid dominated with 36 points, 13 rebounds, 5 assists, and 3 steals. He dunked on John Collins and it was beautiful! Embiid was also 10 for 10 from the charity stripe, where he came up clutch to take the lead thanks to a great play design by Brett Brown. The Sixers had a high low play set up between Al Horford and Embiid which lead to his clutch free throws. Prior to that, when the Sixers were up three points with nine seconds left, Brett Brown wanted to foul Trae Young on purpose so he would not drain a three.  He hit the first free throw and the second rolled out of the rim, tipped by Collins, and the Hawks tied the game. Things were very funky down the stretch. The Sixers did this all shorthanded, without Mike Scott who was ejected for a bogus flagrant two call and Shake Milton after leaving the game with an injury.