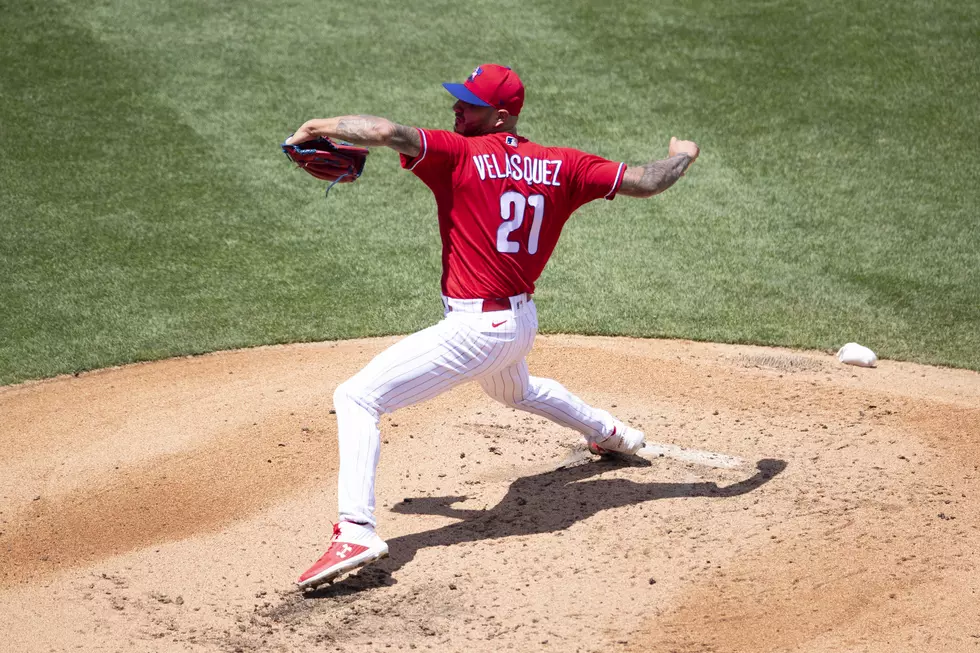 Sports Talk with Brodes: Vince Velasquez Has a Cutter?!
(Photo by Mitchell Leff/Getty Images)
The Philadelphia Phillies tied the New York Yankees 2-2 in their third exhibition game. Vince Velasquez was definitely the talk of town before the game started and let's just say he was impressive.
In the first inning though, Velasquez threw 25 pitches and struggled a tad, but it was mixed with intriguing pitches. Here is how his first inning played out:
DJ LeMahieu was hit by a pitch
Aaron Judge struck out swinging
Gleybor Torres single
Giancarlo Stanton struck out looking
Aaron Hicks walks
Gary Sanchez struck out swinging with bases loaded
No runs were scored in the inning, but this shows the inconsistency of Velasquez we have seen many times before.
Interestingly enough, he turned it around big time only needing 48 pitches during the next four innings. He allowed a home-run to Judge after ending the fifth inning and going for a fourth out because, well, why not? It's a game that doesn't count.
It was obvious that his cutter, curveball, and changeup was very interesting. I think it is fair to ask this question: Have we been sucked in like this before with Vinny V?
On a side note, Jean Segura was drilled in the hand by a pitch resulting in exiting the game. We are waiting for more information as the Yankees did not have x-rays available. He seems to be okay.
Enter your number to get our free mobile app
KEEP READING: South Jersey Athletes Who Played/Coached in NBA and MLB