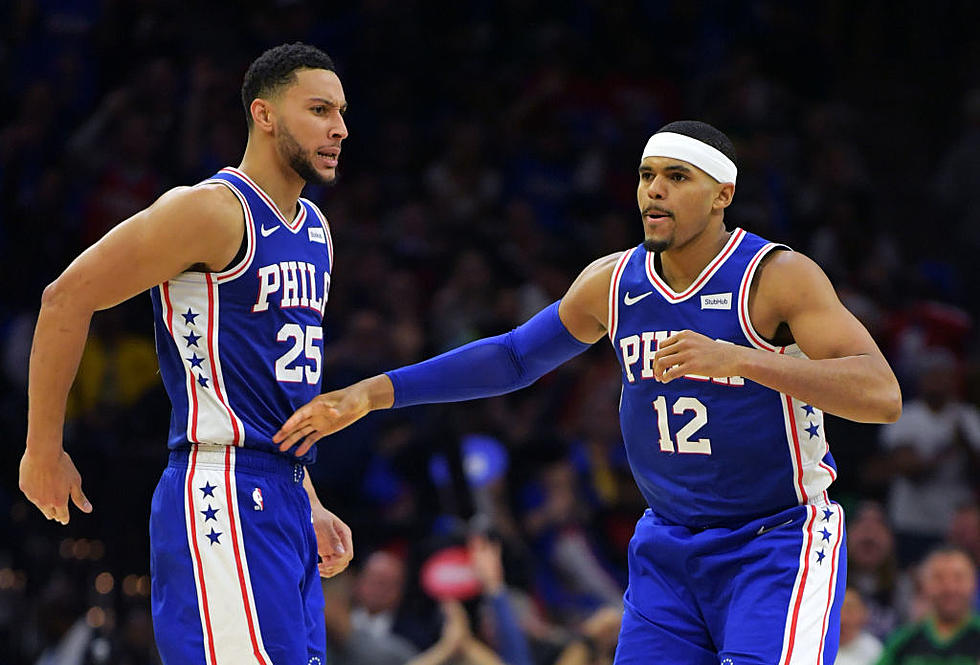 Tobias Harris and the Sixers Rally to Defeat Pistons on Road
Drew Hallowell, Getty Images
The last time the Philadelphia 76ers got off to a 2-0 start, Michael Carter-Williams was the star of the team. Clearly, the basketball world knows that went nowhere. This time around, the Sixers happen to be the real deal, though. After clinching a playoff berth in the last two seasons, Brett Brown and his crew are gunning for the number one seed.
So far, they are on the right path. This past Wednesday, the Sixers opened up the season with a convincing win at home against the Boston Celtics. Then a couple of days later, they continued their season, but with the first of many road matchups. Saturday's opponent happened to be the Derrick Rose-led Detroit Pistons.
It wasn't a promising performance for the Sixers at first. The same issues from the other night came about as the team struggled mightily when it came to shooting once again. Overall, they ended the night shooting nearly 50-percent from the field and about 38-percent from long-range. Believe it or not, that's a massive upgrade from Wednesday night's pitiful showing.
Though the Sixers record looks flawless through two games, they definitely have their weak spots — but a little bit of time and chemistry can fix that. Sixers' scoring leader from Saturday, Tobias Harris knows that the Sixers still have some building to do, but at least they are on the correct path to gelling together as a team.
"I think we gotta continue to build our chemistry offensively," Harris said following the win on Saturday night. The Sixers didn't click for four quarters against the Pistons, but at the very least, they managed to rally when it matters most in the fourth quarter. And thanks to Tobias Harris' shooting, Philly was able to pull a win out of the hat.
The veteran forward stepped up and drained ten of his 15 attempts field goals, knocking down a team-high of 29 points. Sixers' newest veteran acquisition Al Horford helped out with scoring 23 on his own as well. As for the bench, Mike Scott proved the be the most reliable shooter from long range, as he knocked down five of his six attempted threes.
From Saturday's 117-111 win over Detroit, we managed to learn two things about the Sixers early on. One, they are capable of rallying and coming back while trailing by double-digits. And two, they can manage to win without their All-Star big man, Joel Embiid. As the veteran center nurses a sprained ankle, Philly had to take the court without him already.
It looked like the team would only be as good as Embiid's health once again this season, but the Sixers look to prove otherwise. With the lead of Harris, Horford, and Ben Simmons, the Sixers seem to be in good hands, despite missing arguably their most talented player overall. The hope is that the trend continues.
Justin Grasso is the Philadelphia 76ers insider for South Jersey's 97.3 ESPN. You can follow Justin on Twitter: @JGrasso_