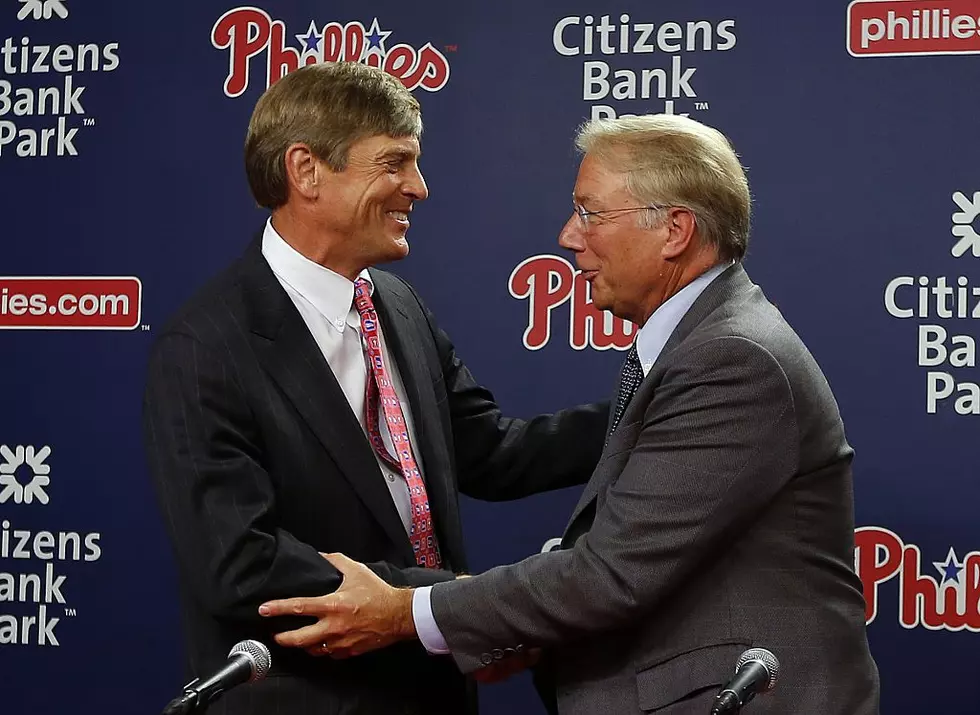 What Are the Phillies Looking For in Their Next Manager?
Photo by Rich Schultz/Getty Images
With Pete Mackanin's tenure over as the Phillies' Manager, the search for the next Manager begins with many names circulating as potential options for the team in 2018.  The Phillies appear to be taking a similar path in their rebuild that the Houston Astros and Chicago Cubs did by having Managers in place for the losing years before bring in new Managers who the organization deemed better equipped to handle the team when it was ready to turn the corner and become contenders.
PhillyVoice.com Phillies Beat Writer Ryan Lawrence joined The Sports Bash on Tuesday with his perspective on what President of Baseball Operations Andy MacPhail and General Manager Matt Klentak are looking for in the next Phillies' Manager:
"They're looking for someone younger, I think they're looking for someone more 'Progressive' is the best word, someone that won't always manage 'by the book' and that's hard to find in Baseball cause most Baseball People are Old School Baseball People and that's the way they do things.  So maybe someone who isn't afraid to use his Closer on the road in the Ninth Inning, that kind of thing; obviously someone that is not going to bat (a player) like Freddy Galvis towards the top of the lineup, someone that understands Analytics.  So I tend to think it will be a younger hire."
Hear what Lawrence had to say about expectations for 2018 season, Phillies targets this offseason, and more reaction from Andy MacPhail's Press Conference