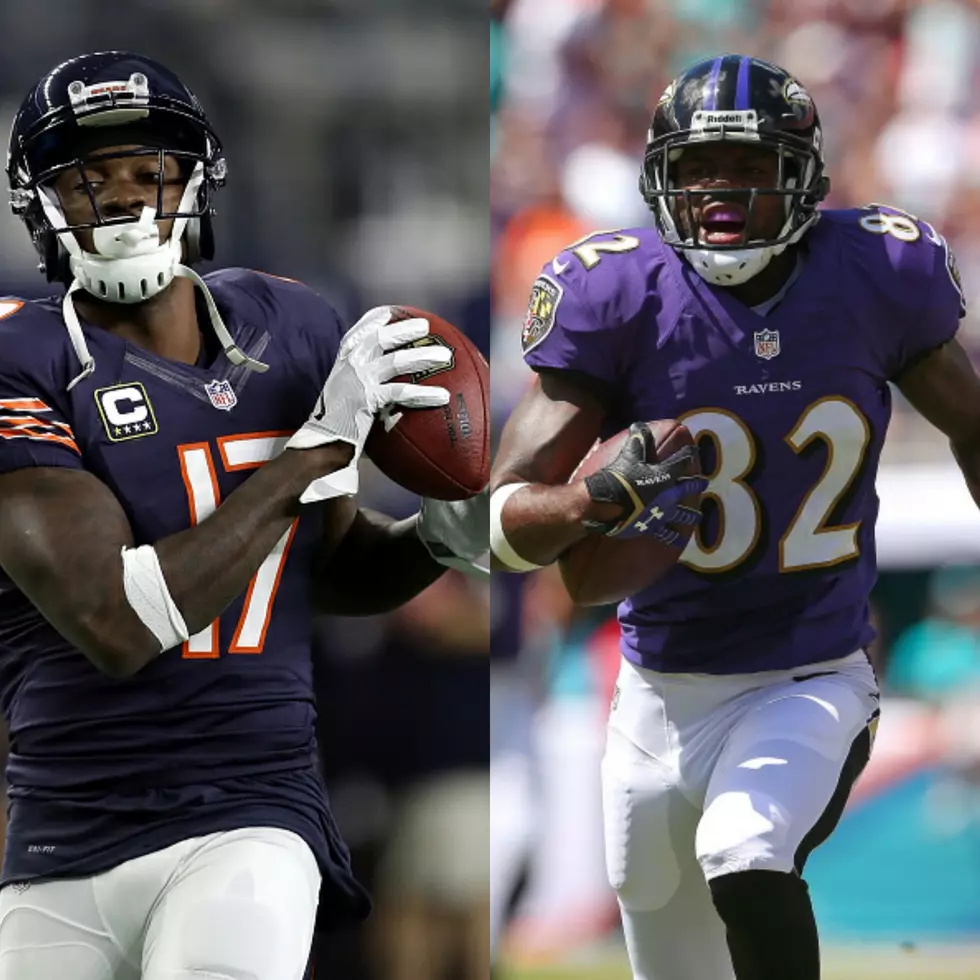 What Will Eagles Offense Look Like With New Wide Receivers?
Ronald Martinez/Getty Images and Mike Ehrmann/Getty Images
With the Eagles adding Wide Receivers Alshon Jeffery and Torrey Smith to the roster, they are adding guys who combined average 1,664 Yards and 11 Touchdowns per season.  The combination of Jeffery as a big Receiver who can run any route with Smith a major deep threat who can also be an effective route runner on slants will make the Eagles a better but different offense next season.
USA Today Eagles Wire Reporter Turron Davenport joined The Sports Bash on Monday to discuss how the offense will look with the new receivers in 2017:
"Anytime you add an Alshon Jeffery and Torrey Smith it's going to make the Wide Receiver corps a lot better....You're going to have Torrey Smith on the outside stretching the field but then when (defenses) start to play off from seeing how fast he is then he's going to be able to run those slants, which is what he did when he was in Baltimore when he had 11 Touchdowns in 2014.  You're going to see some situations where he's going to open things up for Alshon running that Deep Dig, for Jordan Matthews running the Dig Routes and the Arrow Routes, and then even Zach Ertz running the Shallow Cross.  So there are going to be different opportunities, you see more of a tiered type of passing game where Wentz will have multiple reads for him and I think it's a good situation for Wentz and for the Eagles and their offense is going to be that much more explosive."
Checkout what Davenport had to say about the impact of moves on Nelson Agholor and Zach Ertz along with Chase Daniel leaving and what the Eagles may do in the NFL Draft