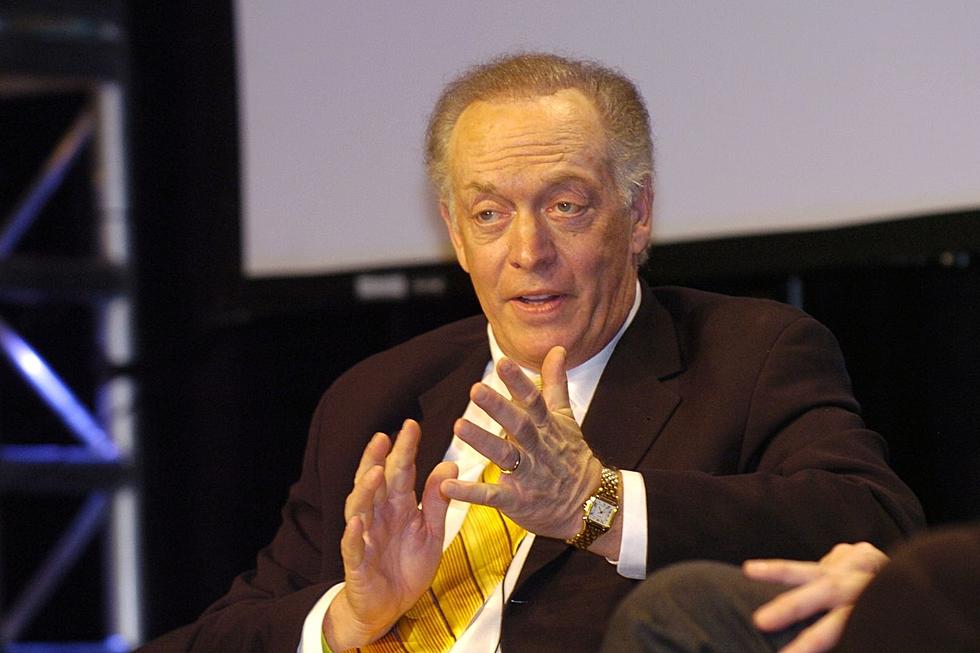 A Legendary Sportscaster Retires After 4+ Decades
(Photo by Al Messerschmidt/Getty Images)
Legendary Sportscaster Dick Stockton recently retired from the booth after calling games both locally and Nationally for over Forty Eight years.  Dick first started his sportscasting career in Philadelphia back in 1965 working at local radio and television satiations.  Stockton started freelancing for CBS Sports in the late 1960s while working in local television at KDKA-TV in Pittsburgh before moving to Boston in 1971.  When Dick moved to Boston where he began broadcasting Celtics and Red Sox games which opened the door for his famous call of the 1975 World Series game when Carlton Fisk hit the game winning Home run in Game Six, one for the ages!!
Dick has seen some of the greatest athletes perform and witnessed some of the greatest games of all time.  Dick was the vocal soundtrack for Villanova's upset vicory over Georgetown to win the College Basketball National Championship in 1985.  As the lead play-by-play announcer for CBS Sports from 1981 to 1990, Dick worked nine NBA Championship Series in a row.  His voice was captivating and eloquent, describing the action for decades.  He will be missed!
Major League Baseball opened up their season on Thursday and the Phillies beat the Braves 3-2 in 10 innings.  The Sixers finished their six game road trip with a decisive win in Cleveland, 114-94 over the lowly Cavs.  We will have a lot to talk about this weekend in The Locker Room with Billy Schweim!
On Saturday's show Scotty McKay and I will review the Sixers six game road trip and look forward to the return of the Sixers MVP candidate Joel Embiid to the lineup Saturday night. The Phillies and Flyers will round out the show discussion as well. The college basketball tournament is down to its final four and we will give our picks.  Then I am super excited about my special guest, Legendary Sportscaster Dick Stockton will join us to reminisce about his career and calling some of the greatest games of all time!! Dick will join us at 11am. 
On Sunday's show in The Locker Room with Billy Schweim, Mike Gill will sit in with me as we recap Saturday night's Sixers and Flyers action.  Plus, we will preview the Phillies versus Braves Sunday game and talk with Phils long time announcer Chris Wheeler.  Wheels is always a great guest and knows baseball!!  Chris was the Phillies color commentator from 1977 to 2013 and worked with the beloved Harry Kalas.
So please join me this and every Saturday and Sunday from 10am to Noon in The Locker Room with Billy Schweim on 973 ESPN! 
Phillies Major Award Winners Since 1980
LOOK: Carson Wentz's $1.7M South Jersey Estate is for Sale