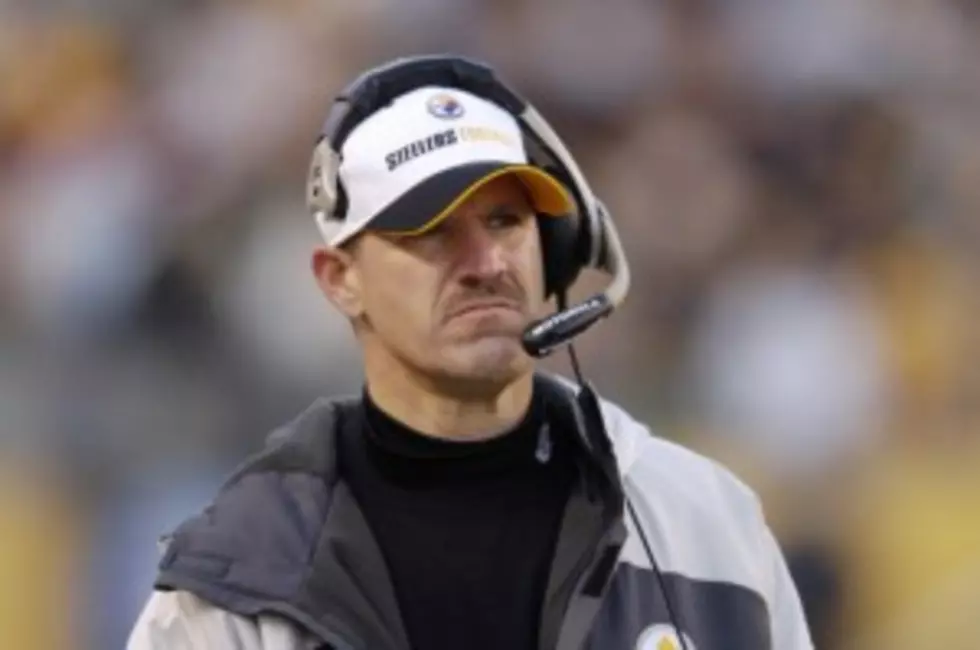 A Pair of Former Coaches on Eagles Radar?
Former Steelers coach Bill Cowher is not on the Eagles radar. (Photo by Dan Beineke/NFLPhotoLibrary)
Two names that Eagles fans have been very hopeful for are a pair of Super Bowl winners; Jon Gruden and Bill Cowher.  However, according to reports neither is on owner Jeffery Lurie's list to be the next Eagles coach.
According to CSN Philadelphia, the Eagles are not interested in Bill Cowher for their vacant head coaching position and a source close to ESPN's Jon Gruden tells NFL.com the former Raiders and Bucs coach has "no interviews scheduled."
Per reporter Ian Rapoport, there's "no indication" Gruden is planning to meet with any of the seven teams with head-coaching vacancies, that doesn't mean Gruden isn't being considered, but at this stage of the process he seems like a long-shot.
"We do have a very, very defined list of candidates," Eagles owner Jeffery Lurie said.  "We hope to be able to meet with some of them as soon as possible. I think it's better to find the right leader than it is to make the fastest decision."
As for Cowher, ESPN had previously reported that he "was in play" for the Eagles' job, but perhaps they're scared off by his potential price-tag, his six years away from coaching or maybe his defensive mentality.
Right now, the Eagles seem to have their eyes on a trio of college coaches;  Bill O'Brien of Penn State, Chip Kelly from Oregon and Doug Marrone of Syracuse, all are heavily offensive-minded coaches.  Along with current NFL offensive coordinators Greg Roman from the 49ers, Mike McCoy of Denver and Bruce Arians of the Colts.
"There is no certain formula here," Lurie said about finding the next head coach.  "Everything is on the table. There are some outstanding college coaches out there and some outstanding coordinators out there. There are outstanding coaches that used to coach in the National Football League out there. [We'll leave] no stone unturned, and we're open to it all."
There are a lot of intriguing options on the Eagles list, who is your favorite?