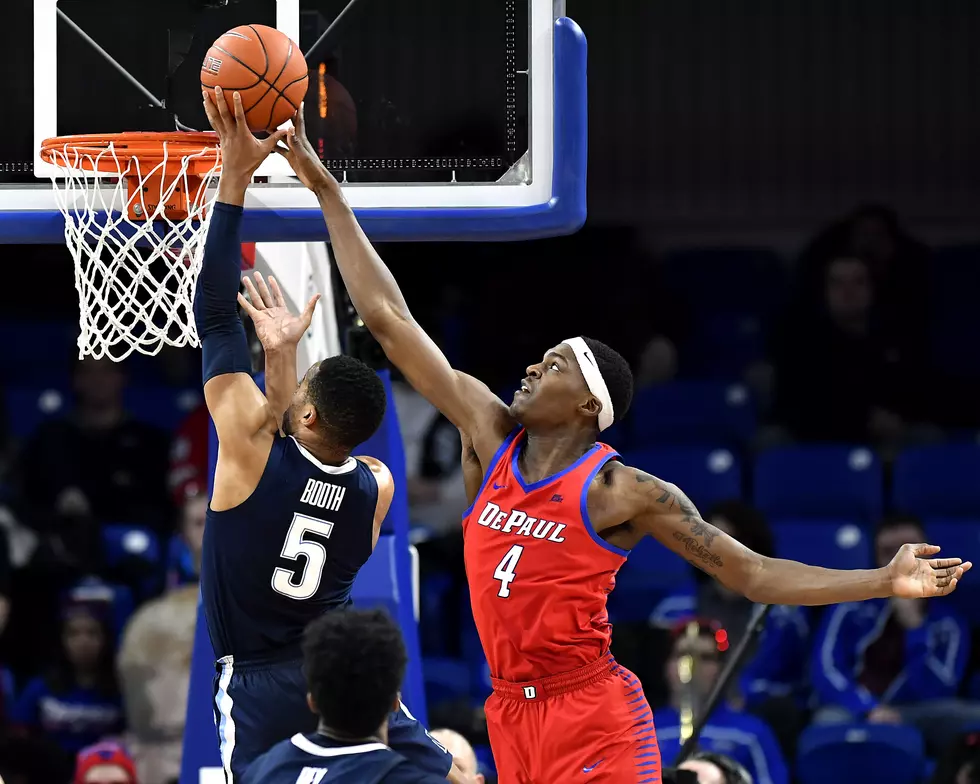 Blue Coats Versatility Signals Change in Sixers Philosophy
(Quinn Harris, Getty Images)
On Monday, February 1st, the Delaware Blue Coats marked the 2021 G League Season with media availability. Gone are twin towers Christ Koumadje and Doral Moore. The 2021 Blue Coats have just one player, Ivan Rabb, over 6'8" tall. This roster looks more like a Daryl More Roster than anything in recent history in Philadelphia.  General Manager Matt Lilly, Head Coach Connor Johnson, and Guards Justin Robinson and Rayjon Tucker (Two-way player) took questions.
Matt Lilly
Lilly enters his third season as Blue Coats GM. He spoke on a range of topics, including the desire for versatility.
"We wanted to go into this season and be a little more versatile in the way we're doing things," Said Lilly, who remade a roster that boasted two of the G league's biggest players last season in Christ Koumadje and Doral Moore. This season the team is much more perimeter-oriented, and that versatility has come at the expense of a big man down low. "There are some new philosophies in our organization defensively." Said Lilly about the schematic differences between Doc Rivers and Dan Burke versus Brett Brown and Ime Udoka. "So just having the personnel back to play in multiple ways and execute different schemes" Was a priority.
Enter your number to get our free mobile app
Lilly also expressed excitement over working with Jameer Nelson, the new Blue Coats Assistant GM. "He's been awesome so far. He's super fired up about taking this next step and his post-playing career." Said Lilly regarding Nelson. Elton Brand advised Nelson this past fall on a post-playing career path. Nelson was presented options to go into coaching or a scouting and front office role and selected the latter. "I think he brings a pretty unique perspective for me to kind of bounce ideas off of him," said Lilly, who continued, "Given his all of his playing experience to get his perspective on everything, he's been super helpful for me, even in the short time putting this roster together. But at the same time, we're still getting to know each other a little bit." This role was a departure from last season when the Blue Coats had Rueben Boumtje-Boumtje, a data scientist, as Lilly's top assistant.
Connor Johnson
Connor added some depth layers to Lilly's versatility comments while expressing a consistent methodology for the Blue Coats team. "I think we will look a little bit different than in last year, mostly because of the differences in the Sixers approach," Said Johnson, who enters his third season as Blue Coats Head Coach. Johnson was retained by Doc Rivers and preached a simple ethos of Defend, Run, Share, a mantra echoed later by Justin Robinson.
When asked how the defense changes without a 7-foot rim protector, Johnson said it is "More about everyone having a role in rim protection.". One key difference between the NBA and G league is that many teams are using the league to test new offensive schemes. The Coats often faced a 5 out offensive opponent, making drop pick and roll coverage more complicated. This team seems more to be a weak side, help-oriented defense, at least on paper.
When asked about two-way player 6'8" Paul Reed, Johnson Said, "guys like him who have a great athletic profile who play with a really high motor is the versatility that, what would what NBA teams are looking for now are guys that can protect the rim and still get out and stay in front of a guard sit down and move." Reed has an opportunity to flash some Jerami Grant type shot-blocking as a weak side help defender.  This will be something to watch.