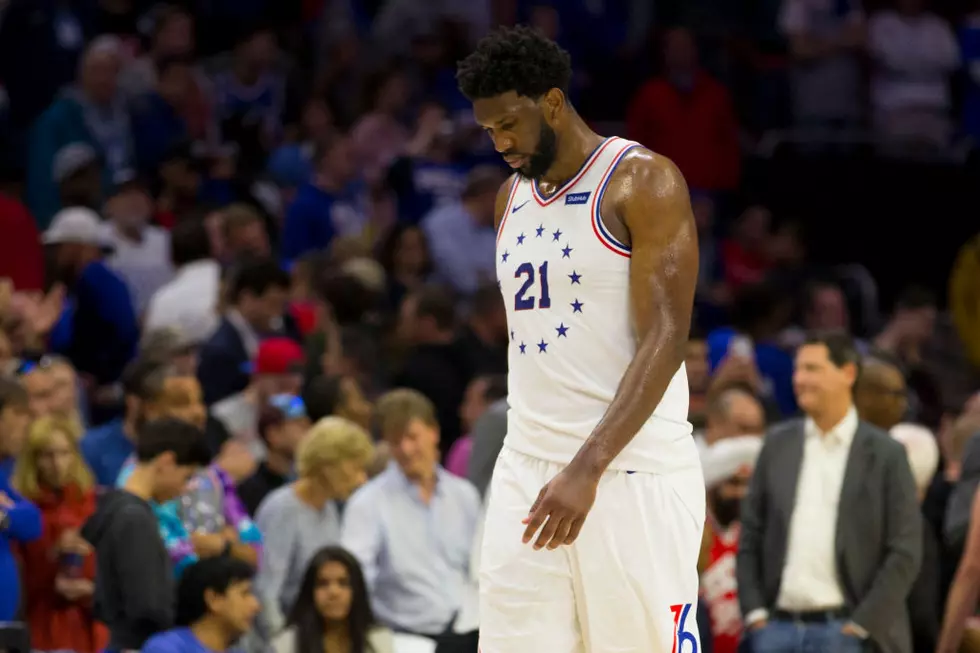 Brett Brown Doesn't Have Much to Say About Joel Embiid's Health
Mitchell Leff, Getty Images
At the crack of dawn on Sunday morning, Philadelphia 76ers' big man Joel Embiid was struggling with a random morning sickness. As Sixers' Head Coach Brett Brown checked his phone roughly around 6:20 am eastern time, he read a text message from Embiid, that contained some doubt about his availability on Sunday afternoon.
The game was set to tip off at 3:30 pm and not a single peep regarding Embiid's sickness had left the inner-circle of the 76ers. Although everybody knew that Embiid was fighting some sort of gastroenteritis issue about a week ago while the team was still in Toronto, he seemed to be okay just the other night as the Sixers made their home debut for this series.
Now, Embiid seems to be dealing with another sickness, that apparently isn't related to the other issues from a week ago. This time, Embiid's issues are diagnosed as an 'upper respiratory infection.' It was unclear that Embiid was sick during his time out on the court on Sunday, but it was obvious that the Sixers' big man wasn't playing as well as he typically would. It wasn't until his postgame interview at his locker when everybody realized the Sixers' star actually had something going on.
On Monday afternoon, Sixers' Head Coach Brett Brown made himself available for a conference call as the team is set to travel to Toronto for Game 5 on Tuesday. Naturally, the first questions to start flowing in were regarding Embiid's health and status for the next matchup. "I cannot update any news on Joel at this time," Brown told the media through a conference phone call on Monday.
While Brown doesn't regret giving Embiid a series-high of 35 minutes of playing time on Sunday, there could potentially be a chance that his stretch of minutes could affect the Tuesday matchup. With no actual update for the 76ers center, we're currently unaware of Embiid's status for Game 5. Seeing as though he played through his sickness on Sunday, it would be a shock to see Embiid miss any matchups moving forward.
Justin Grasso covers the Philadelphia 76ers for South Jersey's 97.3 ESPN. You can follow Justin on Twitter: @JGrasso_