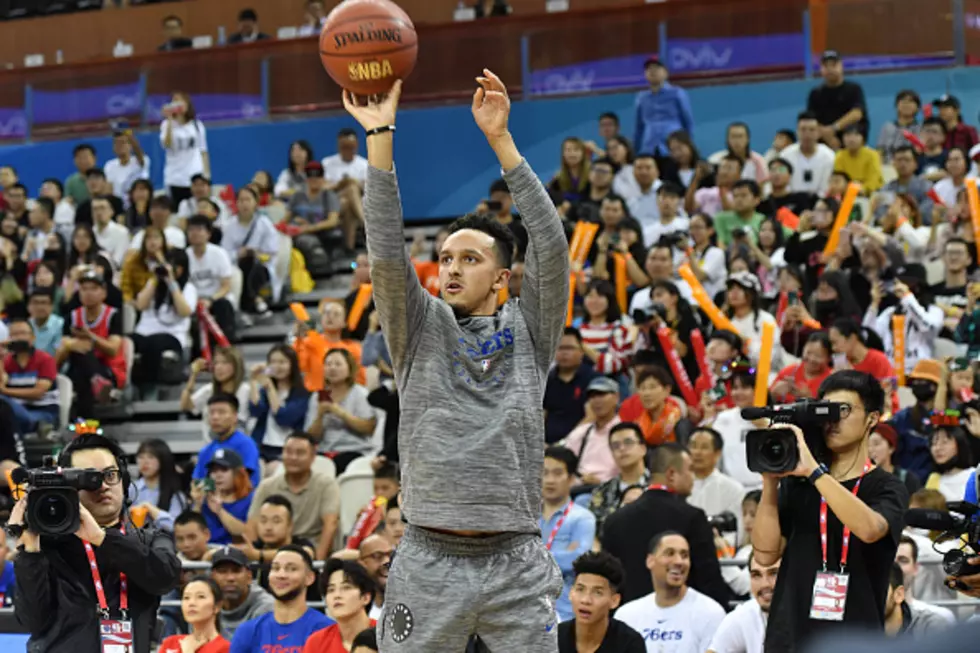 Brett Brown: "I'm Extremely Happy with Landry Shamet"
NBAE/Getty Images
The first 10 games of the Sixers season hasn't exactly gone the way that Sixers head coach Brett Brown envisioned when they put this team together in the offseason.
The Sixers added athletic wing players, Wilson Chandler and Zhaire Smith, they brought in veteran big man Mike Muscala to give the team some shooting and toughness. Smith hurt his foot and is expected to be out until at least Christmas, Chandler missed the first nine games with a hamstring issue and just made his debut yesterday, getting 10 minutes of play in a win over the Pistons.
With those additions, plus Markelle Fultz, and the returning players to the roster, it was hard to envision that Landry Shamet would be finding a way to help and get minutes on a team that won 52 games a season ago.
"There have now been minutes that have been made available with Smith not being available and Wilson being injured, he's (Shamet) the recipient of those minutes, and he's been doing quite well."
Shamet scored 11 points with one rebound, one assist and two 3-pointers in 19 minutes against the Pistons on Saturday and the coach is taking notice.
"He is just quietly just jumping into this league.  There is a consistency that he has shown where he has been steady, sometimes he'll miss a play call and i'll bark at him and he lets me coach him. In the capacity that we're have been using him, like a mini-JJ, and I'm running stuff for a rookie, and putting him in situations, and he's responded, i'm extremely happy with Landry Shamet."
The 11 point outing was his second straight game scoring in double-digits. The rookie scored 13 points, with three 3-pointers in 23 minutes on Thursday against the Clippers on Thursday night.
What impresses the most about Shamet his is willingness to take the shot.  He comes of screens, catches and shoots, without hesitation.  He has a confidence that many young players lack when they enter the league.
"I just need to take advantage of the opportunity that is given to me early," Shamet explained after the Sixers win over the Pistons on Saturday.
So far through 10 games, he has shown he belongs and has found a role, coming off-the-bench to provide scoring and shooting from three-point range.  So far this season he is shooting 38% from 3-point range, scoring 7.0 points per game in 18.7 minutes per game in a reserve role and should only get better as he gets more comfortable.
"I think he has adjusted very well, surprisingly well," Brown said.  He doesn't act or play like a rookie, he has played multiple years in college, he's older and the players reap the benefit of that, you see a more seasoned type of player."