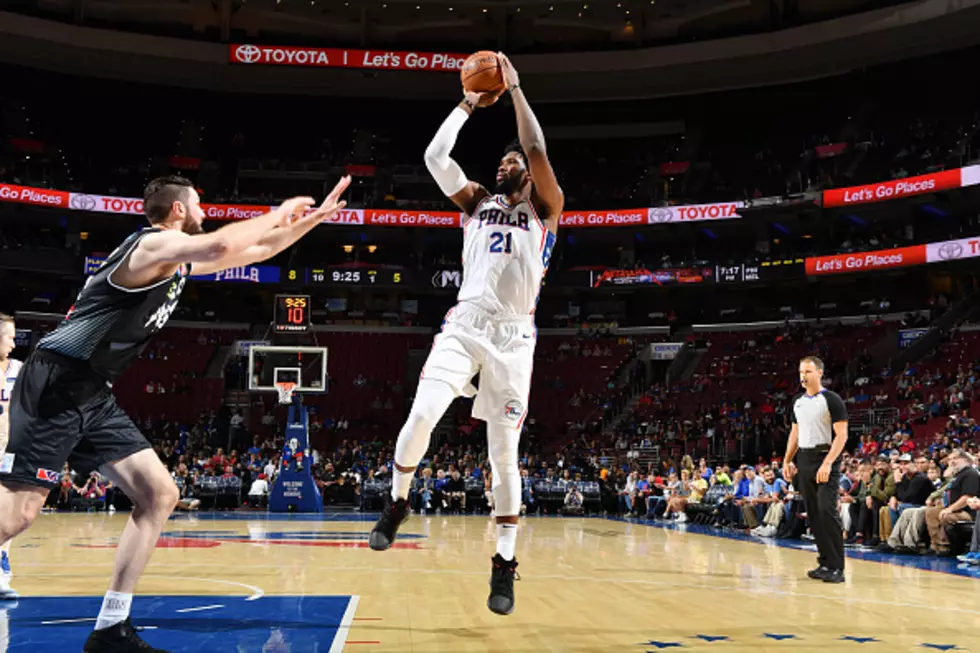 Brett Brown on Embiid Today: "Its My Opinion That he Will Play"
NBAE/Getty Images
"Its My Opinion That he Will Play."
That according to Sixers head coach Brett Brown, when asked about the availability of his All-Star center Joel Embiid today, during his pregame media availability.
"I think it will be made official after his warm up. But watching him move around in the gym yesterday, with Boban (Marjanović) fact, and watching him just go through some of things in the walk through an hour ago, it is my opinion he will play," 76ers coach Brett Brown said Sunday.
Without Embiid, who has missed the last eight games since playing in the All-Star game, the Sixers are just 4-4. Today they face a Pacers team that sits one game, directly ahead of them in the Eastern Conference standings, with 16 games left to play.
Brown says Embiid played some 5-on-5 action yesterday and appeared ready to play.  He said he hasn't been told of a minutes restriction, but that he most likely would ply in 4-5 minute sets.