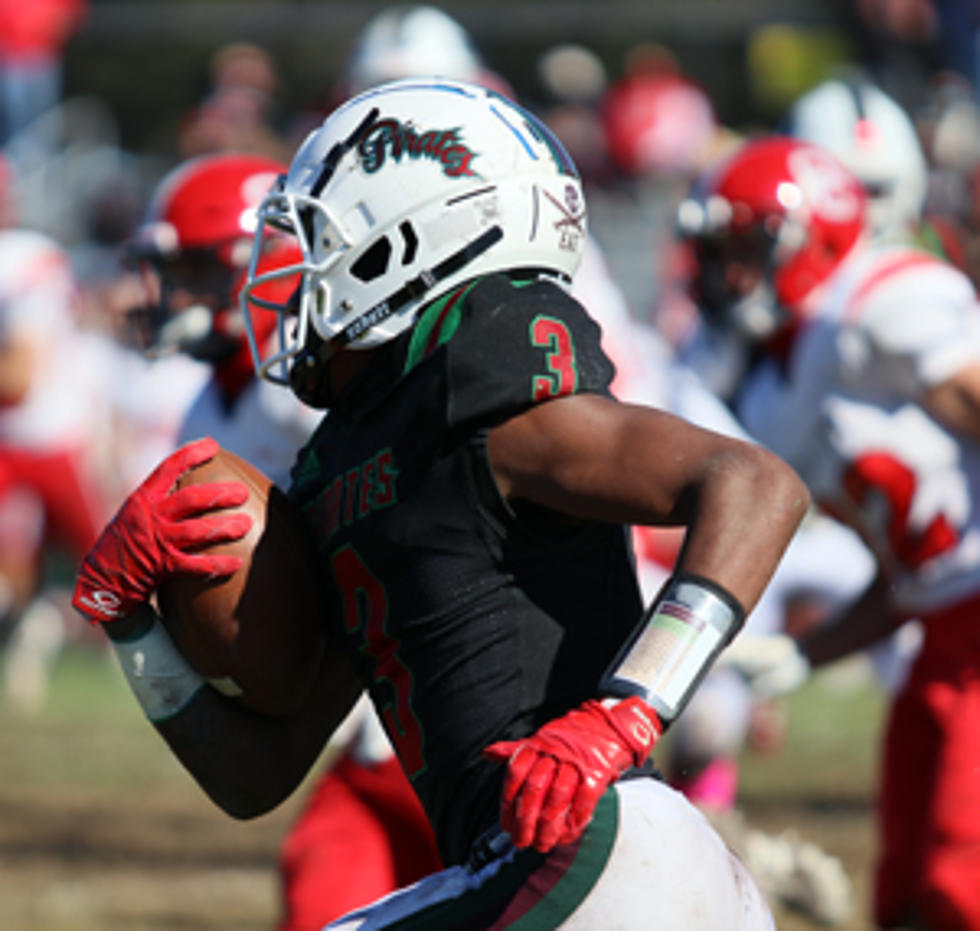 Cedar Creek Football Star Picks Up Another Division I Offer
Photo: Dave O'Sullivan, Glory Days
Cedar Creek sure has had a tremendous track record of producing Division I football players and this season is no different.
Wide receiver JoJo Bermudez is the latest Pirate getting Division I coaches attention, receiving a offer to play football for the University of Vanderbilt in the SEC.
The 5-foot-10, 165-pound Bermudez committed to Rutgers in early November, but recently decommitted from the Scarlet Knights program, where former Cedar Creek stars Max and Bo Melton play.
"First off I want to thank God for allowing me to be in a position to live out my dreams and work for a future that I want," he said via twitter. "I would like to thank (assistant) coach Fran (Brown) coach Wood (receivers coach Tiquan Underwood) and coach (Greg) Schiano for believing in me. I believe in their vision for Rutgers and what they are doing with the program. With that said, I feel it is best for me to open recruiting back up so I can make 100% sure I'm making the best decision for myself, my family and my future.
He has had a dynamic senior season, breaking two CAL records for career receptions and career receiving yards, and has already scored on offense, defense and on special teams this season.
So far this season he has 37 catches for 781 yards and seven touchdowns for the pirates. He also has two punt returns for scores this season.
Former Holy Spirit star Patrick "Cheeks" Smith is one local product that plays for the Commodores.
High School Football Venues in South Jersey