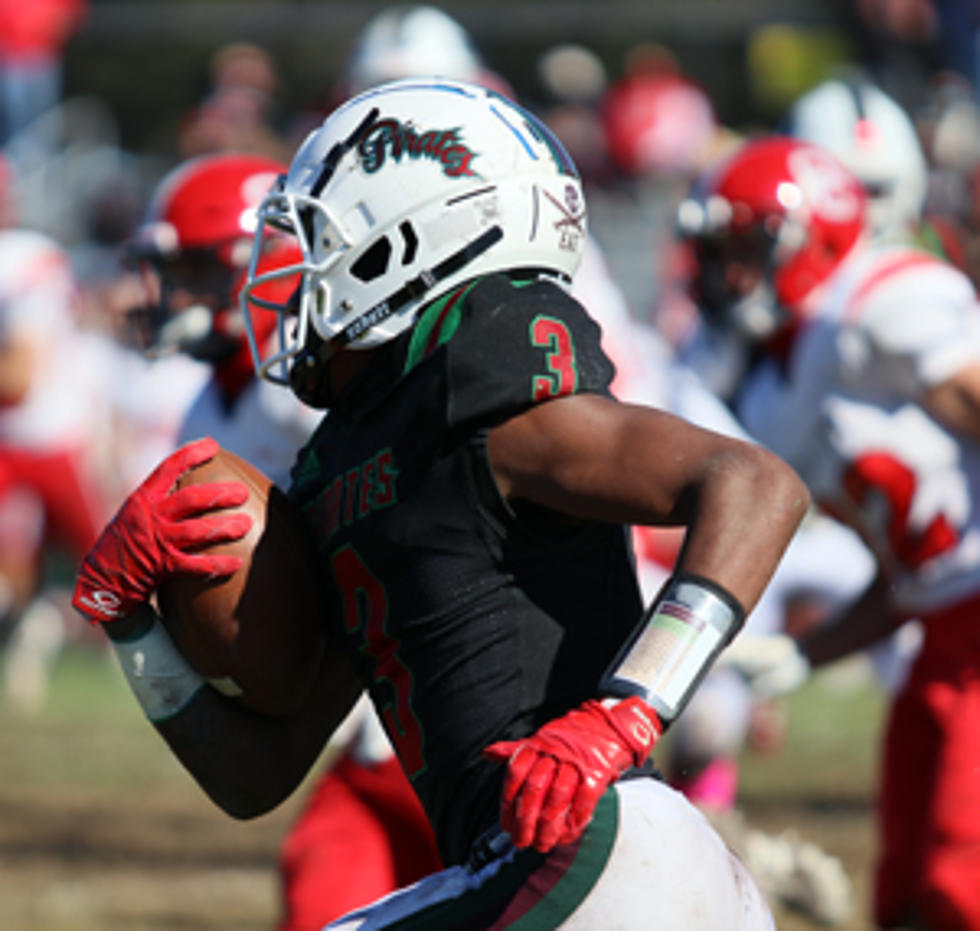 Cedar Creek Seniors JoJo Bermudez, JC Landicini Put Their Names in the Record Books
Photo: Dave O'Sullivan, Glory Days
It may have seem to be a long shot on Saturday morning, but by the end of the day, Cedar Creek senior wide receiver JoJo Bermudez was at the top of two lists.
After his 12 catch, 235 yard performance on Saturday, no player in South Jersey high school football history has ever caught more passes for more yards than Bermudez.
Bermudez reached both milestones while helping Cedar Creek capture the South Jersey Group III championship on Saturday afternoon with an impressive win over previously undefeated Delsea.
The University of Cincinnati commit has now caught 183 career passes for 3,128 yards, according to South Jersey high school football historian Chuck Langerman.
His 183 catches for his career, eclipses the previous mark of 180 held by Pennsville's Drew Burdsall since 2013, per Langerman. His 253 yards gives him 3,128, also a South Jersey record per Langerman.
Bermudez, the Pirates' star wide receiver, wasn't the only member of the Egg Harbor City school to break records on Saturday.
Senior quarterback J.C. Landicini broke both the Cedar Creek and Cape-Atlantic League single-season passing record, after throwing for 350 yards and five TDs in the game against Delsea.
Landicini now has 2,942 passing yards, tops in the state this season.  He also has tossed for 31 touchdowns and just four interceptions with one more game left to play against Central Jersey champion Woodrow Wilson for the Regional Group III championship at Rutgers University on Dec. 4/5.
14 Restaurant Ideas for that Empty Lot on Tilton Road in Northfield
For whatever reason, South Jersey seems to lack many chain restaurants that are commonplace in practically every other part of the state. Here's how we can change that...