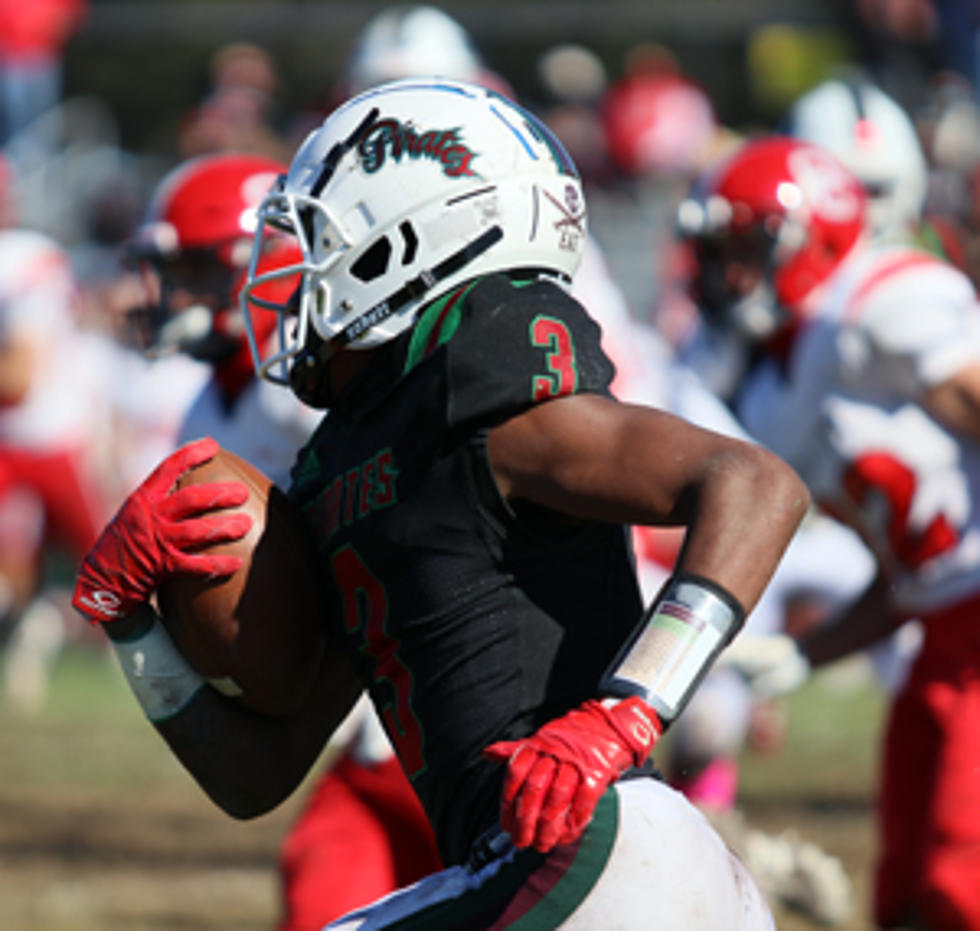 Cedar Creek Wide Receiver Gets Offer from No. 2 Team in Country
Photo: Dave O'Sullivan, Glory Days
One of the most accomplished wide receivers in South Jersey is getting the attention of one of 2021's top college football teams.
Cedar Creek standout JoJo Bermudez received a Division I offer to continue his football career, playing for the University of Cincinnati.
The Bearcuts are currently the No. 2 ranked team in both the AP and coaches poll with a 7-0 record.
Bermudez, who decommiited from Rutgers backnin August, has offers form Vanderbilt, Tennessee, Temple, Syracuse among other suiters.
In nine games this season for the Pirates, Bermudez has 53 catches for 1,051 yards and 12 touchdowns.
He has been one of the top wideouts in the state and hopes to help lead the 9-0 Pirates to another Group II title this season.
Most Accomplished South Jersey Male Athletes From Each High School