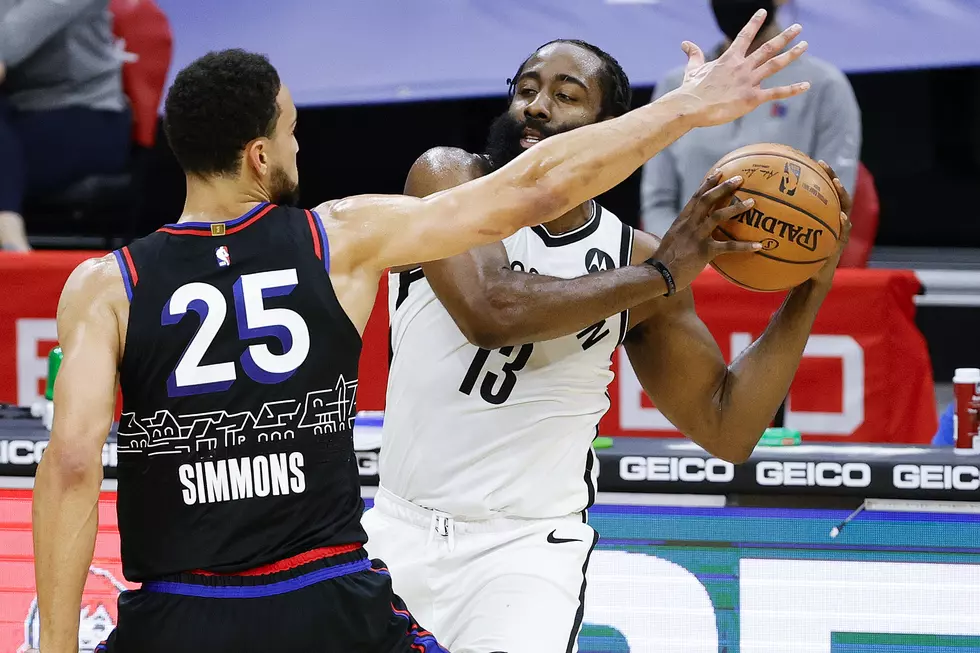 Doc Rivers Compares Ben Simmons to Rodman, Pippen
(Tim Nwachukwu, Getty Images)
Ben Simmons said after Thursday evening's game versus Portland that he believes he is the "Best Defender in the NBA". In the modern NBA of optimized scoring, analytics, and advanced stats, quantifying defensive value remains elusive, especially when it comes to versatile defenders. On Saturday, prior to the game versus Pheonix, J Blevins asked Doc Rivers about his strategy for using Simmons gifts on the defensive end. Here is their exchange.
J Blevins: Hey, Doc. Ben said the other day he feels like he's the best defender in the NBA. I've seen a lot of games where he takes away the other team's hot hand late in games, how much of that is sort of allowing him to make those decisions how much of that is pre-planned?
Doc Rivers: Probably a little bit of both. A lot of it as far as, you know, changing the matchups is us, but the stop part is obviously Ben. All we can do is tell him to guard and we sit there with our clothes on. He is such a unique defender. Most of the great defenders guard their position, and they do a great job. Ben is a chameleon and Ben guards literally one through five. And we're not scared to put him on One (Point Guard) through Five (Center) on these possessions.
You know, the key for us to try to keep him out of foul trouble early. In some games, we have no choice we have to start with the best guys and games we can afford to wait. So he's an interesting guy. He's a lot like a starting pitcher and a relief pitcher at the same time where you throw him in the team.
Blevins: Quick follow-up I'm trying to think of like, historically a player like him. Like, Stacey Augmon I don't even think is fair.
Rivers: You know, [Dennis] Rodman, crazy in a defensive way. Not as a player, completely different players, but Dennis could often guard one to five. Now then you just throw him on, you know, whoever had it going. So I guess you can go that far back. Dominant guy, [like] Scottie Pippen is in that category as well. So in there, a few people are finally starting to notice it. You know, that's nice to hear.
Ben Simmons All-Star Campaign
Ben Simmons has taken a step forward defensively in each of his four seasons in the NBA, and there is a real case to be made for him as, not only an all-star but the defensive player of the year. His versatility on both ends is often overshadowed by casual fans by his lack of perimeter shooting. But wins in the NBA tend to come from teams who can make the most stops down the stretch of games, and Ben Simmons is showing he is perhaps the best in the league in this category.