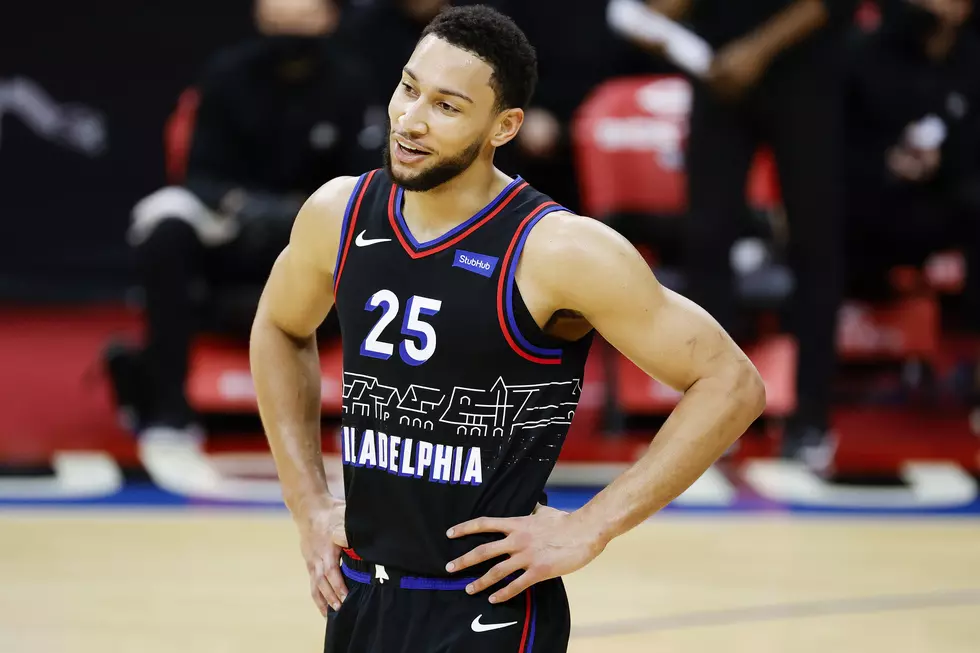 Doc Rivers on Simmons Game 1: 'He's a Treasure'
(Tim Nwachukwu, Getty Images)
Sometimes what Ben Simmons does isn't pretty, but its underappreciated and a big part of why the Sixers win.
In a league that puts such a strong emphasis on shooting and scoring, Simmons doesn't excel in those areas. What he does is help others maximize those two areas, and that was on full display on Sunday, setting a playoff career high with 15 assists, in the Sixers Game 1 win over the Wizards.
"He created so many points," said Sixers coach Doc Rivers. "Off the glass, off transition to three, creating switches that they didn't want to have."
Simmons added 15 rebounds to his ledger, but scored just six points and went 0-6 from the free-throw line, which draws the most attention to Sixers fans who want more points from Simmons.
However, many of the things Joel Embiid, Tobias Harris, Danny Green and Seth Curry are able to accomplish on the offensive end come from Simmons ability to get them the ball in the right spots, and get them wide-open looks.
Simmons was a big reason why Harris poured in a playoff career-high 37 points, Embiid had 30 points, Curry and Green combined for 26 points and six, three-pointers.
"He's a treasure," Rivers said. "He's something that you don't see a lot in this league."
What Simmons does can be frustrating, but he is a key piece in the Sixers playoff run.  His defense was key in frustrating Bradley Beal for much of the first-half, while Embiid was on the bench for all but 10 minutes with three fouls.
While Beal ended up with some big scoring numbers, pouring in 33 points, he was just 1-6 from three-point range and turned the ball over six times.
"I think it was pretty solid," Simmons said of his defense on Sunday, noting that after not playing for 10 days he was a little fatigued.
If you want Simmons to score big points, you're likely to be disappointed, it's not part of the Sixers recipe for success. However if your happy with Harris and Embiid having big nights, and Green and Curry burning open three-point shots, Simmons is your guy.
On this team, i'll take the latter.
"I just try to make winning plays," Simmons added. "Do what I can to help this team win, be the point guard, run the team.  Put guys in the right positions, run the right sets. If someone is feeling it, keep giving them the ball. "
South Jersey Things That Aren't There Anymore