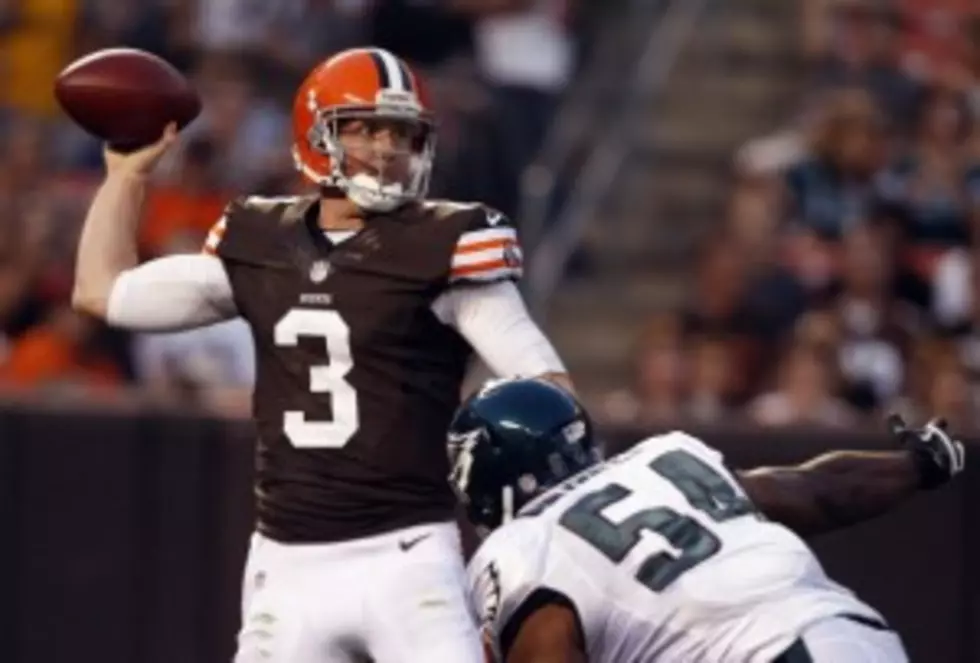 Eagles Bring Back Brandon Graham With 4-Year Deal
Eagles agreed to terms with OLB Brandon Graham on a four-year, $26 million contract. (Photo by Matt Sullivan/Getty Images)
A day after Eagles went outside the organization to improve, the team agreed bring back one of its own - agreeing to terms with OLB Brandon Graham on a four-year, $26 million contract and includes $14 million guaranteed. 
The move is somewhat of a surprise, many thought that Graham would get big money to play in a 4-3 scheme - but according to reports, the linebacker had multiple offers before deciding between the Eagles and Giants.
Graham, a former first round pick, recorded 5.5 sacks and 46 total tackles in 2014 will turn 27 in April and most likely play opposite of Connor Barwin and replace Trent Cole who was released last week.
If Graham can produce the way he did it limited time behind Cole the past two season, the Eagles may have gotten a steal.  However, what does this say about Marcus Smith, the first round pick in 2014?  He is now blocked by Graham and Barwin and looking more and more like a bust.