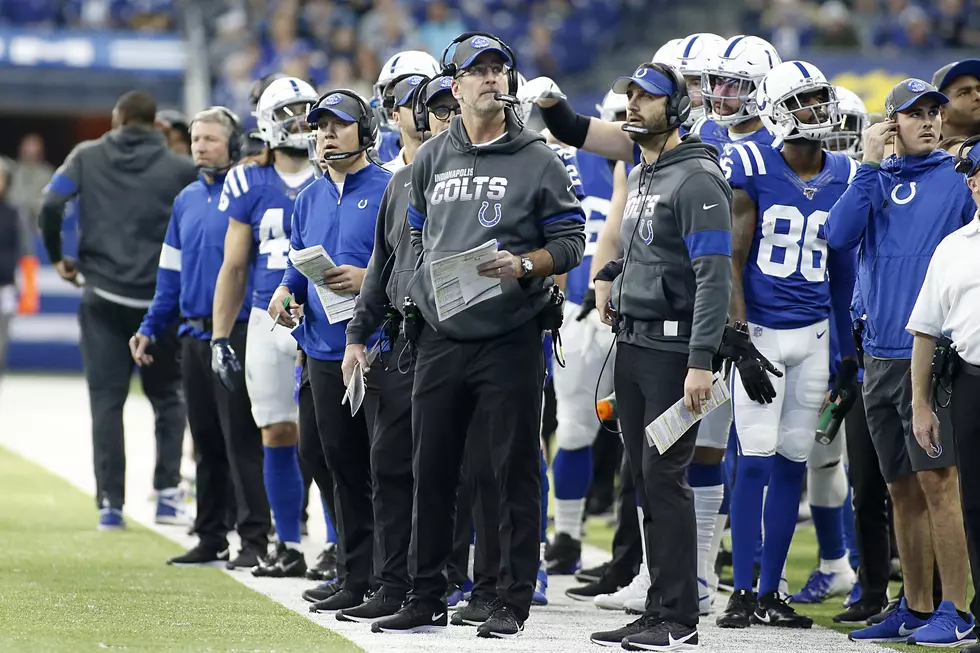 Eagles Hiring Another Coach From The Colts To Join Nick Sirianni
(Photo by Justin Casterline/Getty Images)
The Philadelphia Eagles are hiring another coach off Frank Reich's staff in Indianapolis to join new Head Coach Nick Sirianni after already getting Jonathan Gannon to come with Sirianni to be his Defensive Coordinator.  The Eagles are hiring Jason Michael to be their new Tight Ends Coach after spending the last two seasons coaching the same position group in Indianapolis.
Jason Michael has coached in the NFL for 14 seasons, with seven of those years working as a Tight Ends Coach with the Colts (2019-20), Arizona Cardinals (2018), San Diego Chargers (2011-13), and New York Jets (2007).  Michael coached with Nick Sirianni and Frank Reich on the Chargers Staff in 2013 before spending the next two seasons as the Offensive Coordinator for the Tennessee Titans.  When the Titans fired Head Coach Ken Whisenhunt, Michael spent the next two seasons with the Titans as Quarterbacks Coach on Mike Mularkey's Coaching Staff.  Michael has worked with Pro Bowl Tight Ends Antonio Gates, Delanie Walker, and Jack Doyle.
Eagles former Tight Ends Coach Justin Peelle left the organization after six seasons on the job to take the same position with the Atlanta Falcons.  Unlike Peelle who spent 10 years as a Tight End in the NFL, Jason Michael playing background is at Quarterback.  Michael was the starting Quarterback at Western Kentucky where he led the Hilltoppers to the 2002 Division I-AA National Championship.  Michael graduated from Western Kentucky with a degree in Civil Engineering Technology with a 4.0 GPA and was named a I-AA Athletic Directors Academic All-Star.
Michael becomes the third coach who Nick Sirianni worked with in Indianapolis to join him in Philadelphia along with Defensive Coodinator Jonathan Gannon and Passing Game Coordinator Kevin Patulo.
Eagles Head Coaching Wins All-Time