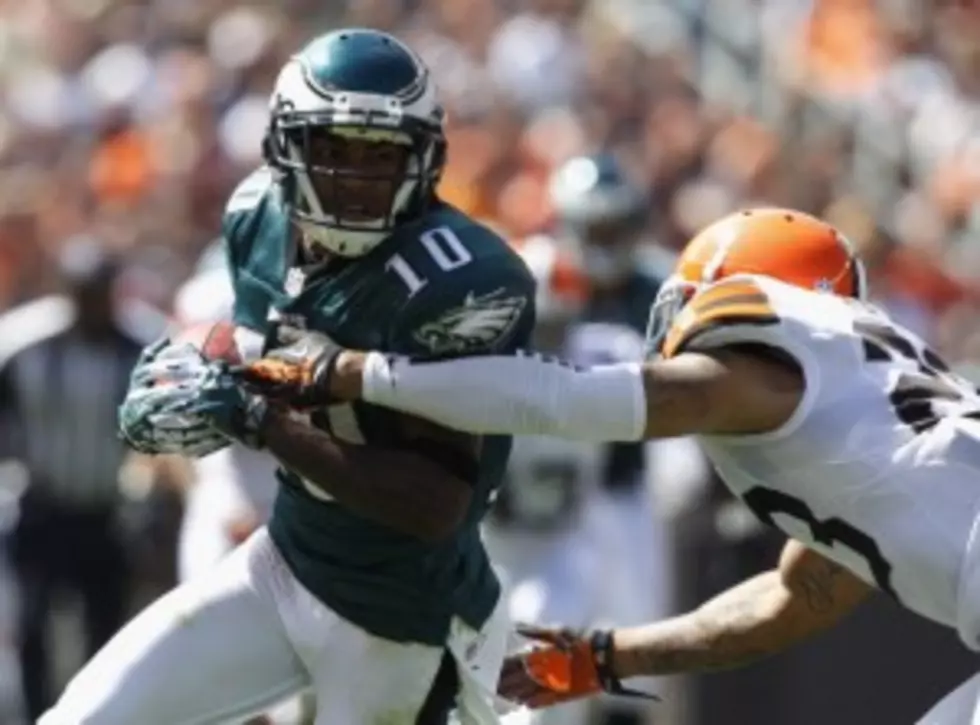 Eagles Notes: DeSean Jackson Ready for vs. Raiders
DeSean Jackson (ankle) remained limited in Thursday's practice. (Photo by Matt Sullivan/Getty Images)
With a full week to rest his injured ankle, it seems like that was all that was needed to do the trick for Philadelphia Eagles wide receiver DeSean Jackson.
"He hurt his ankle, but he should be fine," Eagles head coach Chip Kelly declared on Thursday. "We'll see what he can do and what the effects are, but he just rolled it or tweaked it or whatever, but he's going today."
For the second straight day Jackson was a limited participant at practice, he briefly exited week seven with an ankle issue but later returned and played in week eight, as well. The Eagles are just managing Jackson's practice reps after he tweaked his ankle in Sunday's loss.
Joining Jackson as the limited participants for Thursday were punter Donnie Jones, linebacker Casey Matthews and quarterback Michael Vick. All but Vick are expected to play, with the quarterback still rehabbing his hamstring injury.
Safety Patrick Chung, long snapper Jon Dorenbos, quarterback Nick Foles, wide receiver Damaris Johnson, tackle Jason Peters, running back Chris Polk and defensive lineman Cedric Thorton all returned to practice as full participants. They are all expected to suit up for the game against the Oakland Raiders on Sunday.
Only linebacker Jake Knott did not participate in any capacity.
The Eagles have one more practice on Friday at the Nova Care before their tilt with the Raiders at Oakland County Coliseum.