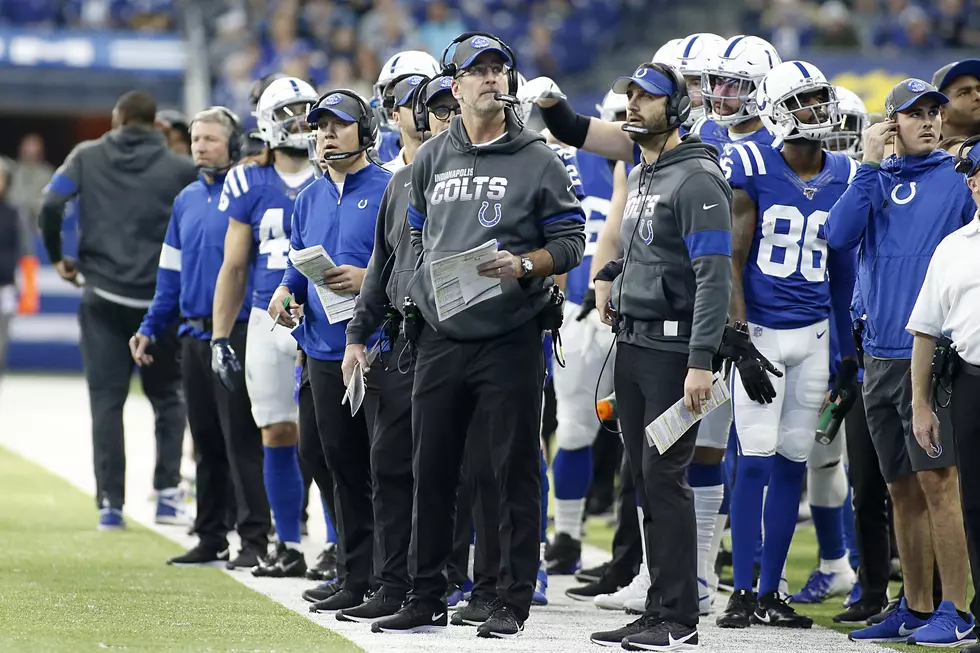 Extra Points: Lurie Picks Indy OC as New Eagles coach
(Photo by Justin Casterline/Getty Images)
Eagles owner Jeffrey Lurie decided not to wait any longer.
He ended the coaching search on Thursday by agreeing to terms on Indianapolis offensive coordinator Nick Sirianni to become the 24th head coach in franchise history.
Sirianni, 39, becomes the NFL's sixth new head coach, following Urban Meyer (Jacksonville), Robert Saleh (New York Jets), Arthur Smith (Atlanta), Brandon Staley (L.A. Chargers) and Dan Campbell (Detroit).
He's the fifth coach to be hired by Lurie since he bought the team from Norman Braman in 1993, following Ray Rhodes, Andy Reid, Chip Kelly and Pederson. Pederson was dismissed after five seasons despite making the playoffs three straight years (2017-19) and winning Super Bowl LII just three years ago.
One of the reasons Pederson left was Lurie's and general manager Howie Roseman's unwillingness to allow Pederson to choose his own assistant coaches. It will be interesting to see if Sirianni is allowed to have any say in that regard.
Sirianni joins the Eagles after stints with the Chiefs, Chargers and Colts as an assistant. He's been with Indy for the previous three years as Frank Reich's offensive coordinator, working with quarterbacks Andrew Luck and Philip Rivers. He was also with Reich and Rivers, who just announced his retirement, in San Diego.
Now he'll be charged with trying to fix Carson Wentz.
His ties to Reich might have helped him land the Eagles job, for Reich was Wentz's offensive coordinator for two years in Philly before going to Indy. Wentz is coming off a horrible season in which he threw a career-high 15 interceptions and suffered 50 sacks before being benched for Jalen Hurts.
In the process, he also alienated teammates, coaches and fans with his arrogance and unwillingness to accept coaching from Pederson and quarterbacks coach Press Taylor.
Sirianni was one of at least 10 candidates to interview for the position, a list that also included current Eagles running backs coach/assistant head coach Duce Staley.
Personally, I thought Staley deserved the job.
He's been with the organization as a coach since 2012, where he started at the bottom rung of the ladder as a special teams quality control coach. As he's steadily worked his way up to running backs coach, he gained the respect of players throughout the organization for his coaching approach.
He's regarded as an outstanding teacher - which Lurie supposedly considered a valuable trait for a coach - which allowed him to get the most out of running backs such as Jay Ajayi, LeGarrette Blount, Corey Clement, LeSean McCoy, Miles Sanders and Boston Scott. He's also viewed as a no-nonsense coach who is not afraid to criticize.
Once it became known that Pederson was leaving, several veteran players sent text messages to Lurie lobbying for Staley to be his successor.
Eagles Head Coaching Wins All-Time