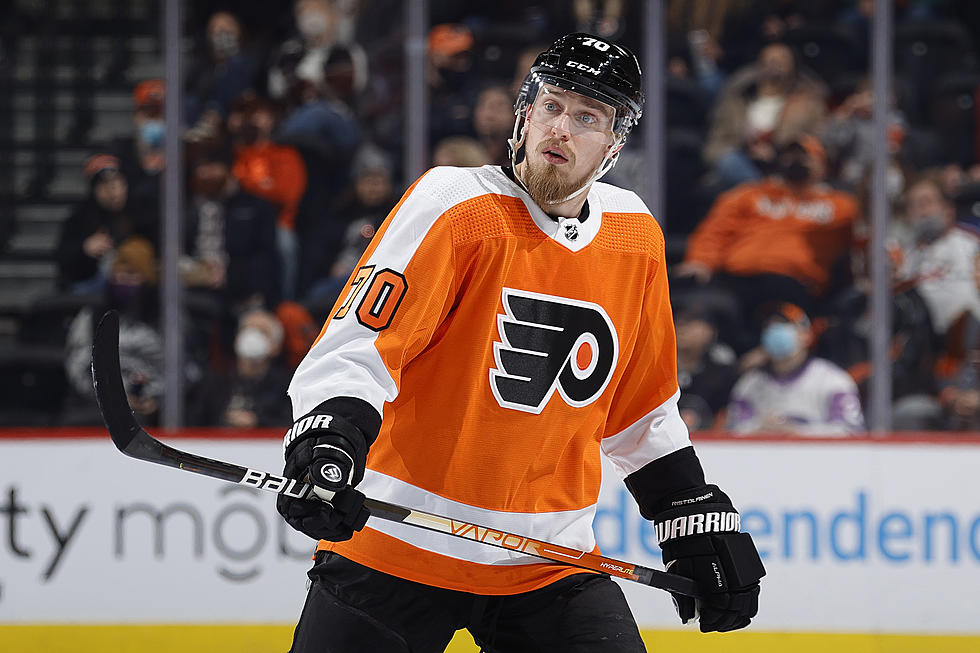 Flyers Re-Sign Rasmus Ristolainen to 5-Year. $25.5M Extension
(Tim Nwachukwu/Getty Images)
With less than two weeks until the trade deadline, the Flyers are weighing several decisions. There were several pending free agents that were getting some buzz in trade talks, but things have been relatively quiet for the past couple of weeks.
One player that seemed to be getting more buzz internally was Rasmus Ristolainen. There was desire from the Flyers' brass to keep him. Eleven days from the deadline, Ristolainen has a new deal and will remain in Philadelphia.
The Flyers have re-signed Ristolainen to a five-year, $25.5 million extension with a $5.1 million average annual value, GM Chuck Fletcher announced on Thursday.
Ristolainen, 27, was acquired by the Flyers this past offseason for a 2021 first-round pick, 2023 second-round pick, and defenseman Robert Hagg. In 49 games this season, Ristolainen has two goals and 11 assists for 13 points.
The cap hit of $5.1 million is actually lower than Ristolainen's $5.4 million cap hit this season, part of the final year of a six-year deal signed in Buffalo. That said, it's clear that Ristolainen factors into the Flyers plans for the future and that Fletcher and company are going to have every opportunity to "aggressively retool" the rest of the roster this upcoming offseason.
As the trade deadline approaches, the obvious names on the block include Claude Giroux and Justin Braun, though there could be some other movement with pending free agents like Derick Brassard and Martin Jones.
Kevin Durso is Flyers insider for 97.3 ESPN and Flyers editor for SportsTalkPhilly.com. Follow him on Twitter @Kevin_Durso.
Philadelphia Flyers Uniforms Through The Years