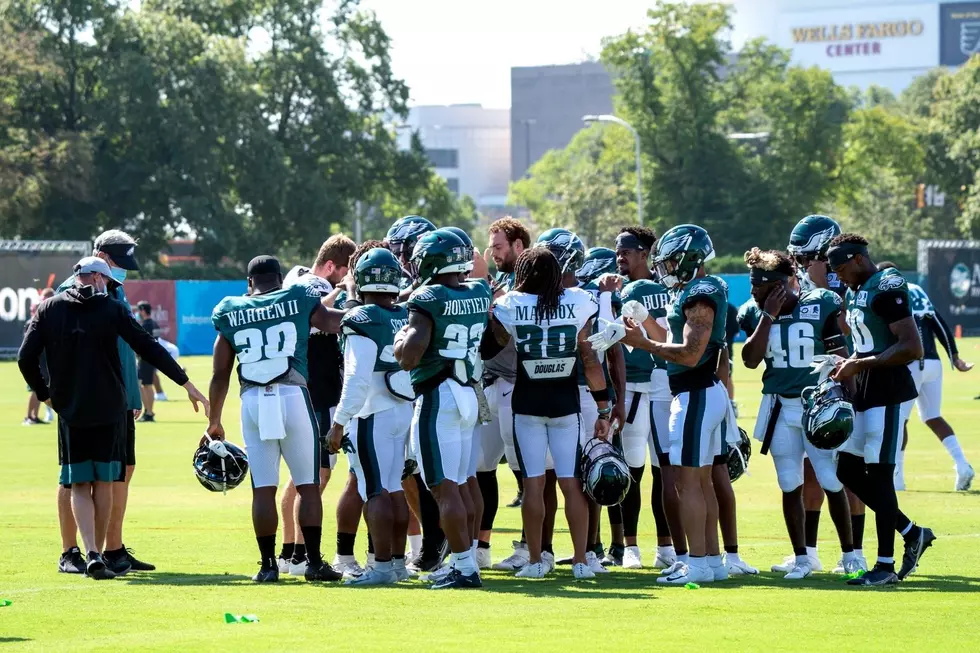 Football At Four: Eagles Wide Receiver And Offensive Line Depth
(Photo by Chris Szagola-Pool/Getty Images)
(September 4, 2020): On Friday's edition of Football At Four, Andrew DiCecco joins The Sports Bash talking:
*How surprising was the Eagles first round of cuts including Deontay Burnett
*Are the Eagles leaving a roster spot open for Alshon Jeffery?
*How no NFL Preseason impacted Mike Warren and Elijah Holyfield chances to make Eagles roster
*How will Eagles use the expanded Practice Squads to keep players in the organization
*How the lack of Offensive Line depth will influence the Eagles Roster
*Is Zach Ertz Contract negotiations stalling an issue we need to keep an eye on
*Expectations for Eagles to make additions to roster beyond Saturday 4pm deadline
*Would Adrian Peterson be an option for the Eagles needs for Running Back depth?
*How important is the Eagles' needs for quality Special Teams players impact their decisions on the defensive side of the ball
*Will the Eagles release or trade Sidney Jones?
(Andrew DiCecco covers the Eagles for 973espn.com and is a Contributor to InsideTheBirds.com)
Enter your number to get our free mobile app
Eagles QBs Drafted Outisde Of The First Round Since 2000