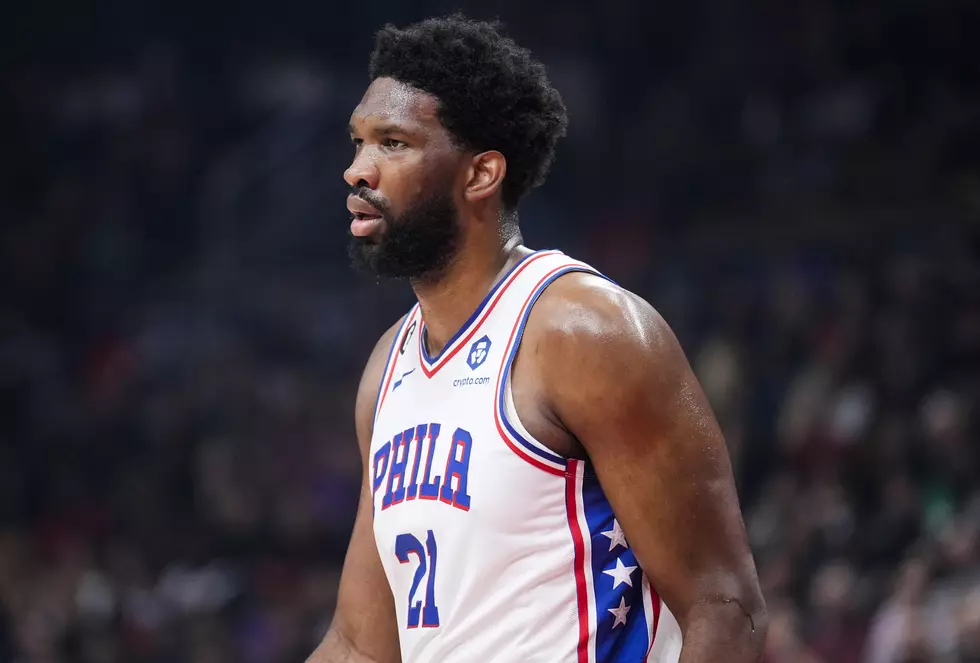 Ja Morant is Impressed by Joel Embiid's Historic Game vs Jazz
Getty Images
Sixers center Joel Embiid literally carried the team to a win over the Utah Jazz on Sunday night,
The All-Star center scored 59 points, grabbed 10 rebounds, dished out eight assists, had one steal, seven blocks in a 105-98 win over Utah.
He scored 59 of the teams 105 points and Memphis Grizzlies guard Ja Morant took notice.
Morant saw Embiid stats when he had 57 points, he would tally two more before the night was over.
It capped off quite a weekend for the Sixers big man, scoring 101 points combined on Saturday and Sunday in games against Atlanta and Utah.
He also added 21 rebounds, 14 assists, three steals and nine blocks in the two games.
His effort on Sunday was historic, becoming the first player in NBA history to finish a game with at least 50 points, 10 rebounds, five assists and five blocks in an NBA game since they started recording blocks.
Embiid and the Sixers can rest up, they don't play again until they host the Milwaukee Bucks on Friday night, listen on 97.3 ESPN.
A list of NJ malls where you can get photos with Santa for the 2022 holiday season
More details and locations will be added as the holiday season progresses, so please check back often for updates. Malls are listed in alphabetical order.