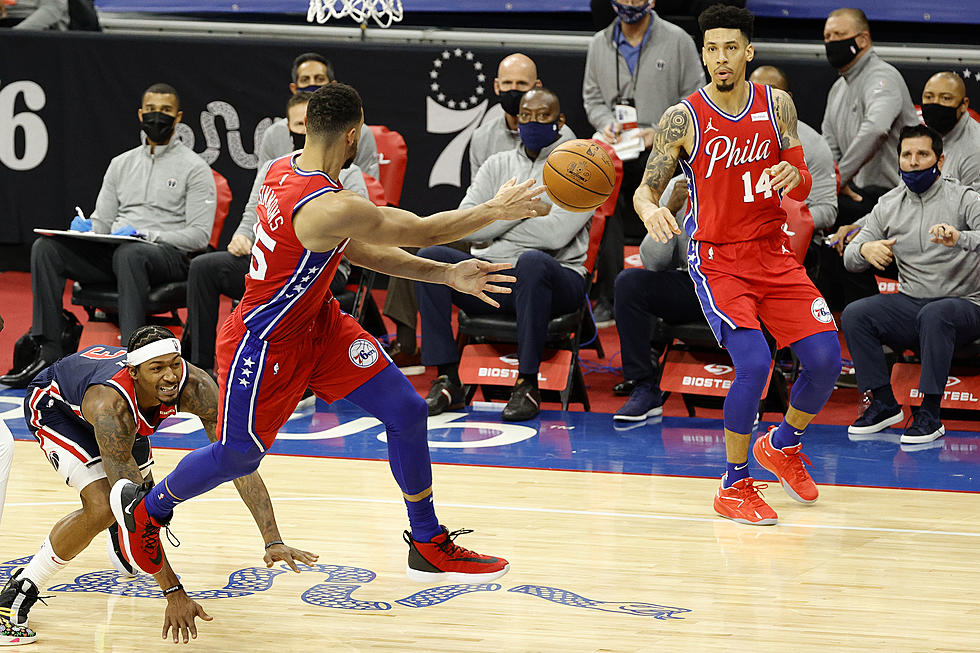 Jay Williams: Why Ben Simmons Needs to Play When the Brooklyn Nets Play in Philly
Getty Images
By now we all know that Ben Simmons new team, the Brooklyn Nets, are scheduled to play in Philadelphia, against the Sixers on Thursday March 10.
Its exactly two weeks from today, but Simmons has yet to step on the court for his new team, but according to reports he is getting closer to a return.
Per ESPN's Ramon Shelburne, Simmons is ramping up his activity and hopes to play in the next few weeks. Nets GM Sean Marks said on Tuesday that it's possible that both Simmons and Kevin Durant might be ready to play in a week.
However many feel that Simmons will not play in the game in Philadelphia, including his former teammate Danny Green. Green stated on his 'Inside the Green Room' Podcast that Simmons, "doesn't like playing in Philly".
But there is someone who thinks Simmons needs to play in that game, current ESPN analyst, Jay Williams co-host of the Keyshawn, JWill and Max show on 97.3 ESPN.
"If there is one team of all teams that he should be ready to play against, even if it is in Philly, is the team you felt holds you back," Williams stated. "Especially if Durant is back and Kyrie - these are the mental pieces that you need to start attacking to achieve the ultimate level of yourself, which is to become a NBA champion, with your new squad."
Why this makes a lot of sense in theory, part of the issue with Simmons has been we arent sure he wants that challenge.  Many people believe Simmons has the talent to be a all-NBA player, but he has refused to work on a huge part of his game, shooting to evolve his all-star level game.
He seems content and happy with being an all-star, when many people think he can be a super star.
Will he play in Philly?
Seems like most people don't think so.  However, if he wants to show people he has cleared some mental hurdles, playing in Philly and beating the Sixers would be a good start.
Grab Dinner on the Island! Check Out These 25 Fantastic Margate/Ventnor, NJ Restaurants