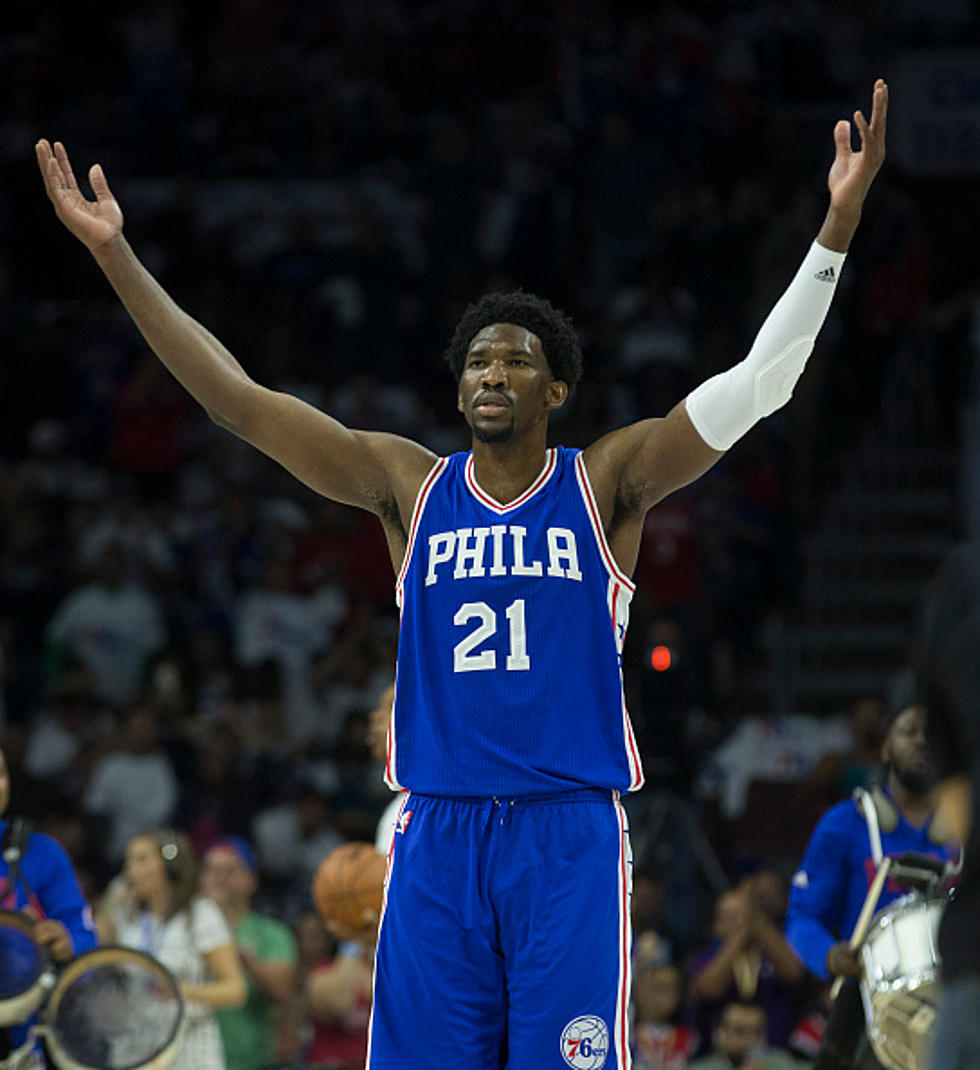 Michael Lee: Embiid Is Extremely Serious About Being Great
Mitchell Leff/Getty Images
Rookie Center Joel Embiid has certainly been worth the wait for the faithful Sixers' fans after 2 years as he has come out and shown from game one not just his talent but also his potential.  His star is growing on the court but also on social media and it seems with each game he plays his popularity grows as the Rookie continues to live in the moment but also stays focused on winning games and getting better.
Yahoo Sports' The Vertical Senior NBA Writer Michael Lee joined The Sports Bash on Monday and explained how competitive Embiid:
"(Embiid is) a real fierce competitor, I think the one thing that people may look at him and see him Twitter, see him on Instagram cracking jokes and putting out really witty comments but he's highly competitive.  The thing that stood out to me was he got his butt kicked by Karl-Anthony Towns when they met in November and he immediately put it on his calendar for the rematch, like he wanted to get him back and that's what drove him in that game.  And you can just see it that this is a guy that he wants to take his lumps but he also wants to come out ahead in the end.  So as great as a personality as he shows, as funny as he is, I wouldn't want people to confuse that for not being serious because he's extremely serious about being great and he wants to dominate."
Checkout what Lee had to say about how Embiid's play is changing the way the NBA looks at the Center position and Joel's aspirations for winning awards and championships