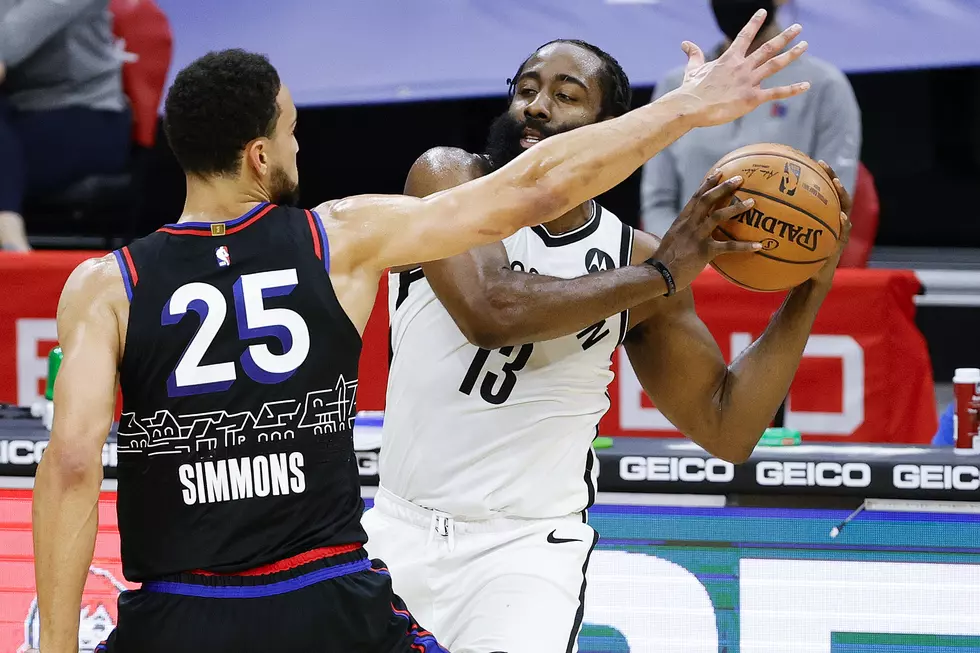 Nets Sitting Multiple Players in Matchup With Sixers
(Tim Nwachukwu, Getty Images)
The Sixers will square off against the Brooklyn Nets on Wednesday in a battle for the top spot in the Eastern Conference. This was supposed to be a nationally televised matchup against two of the league's top teams, but it does not look good after the latest injury report.
Brooklyn will be sitting multiple keys players in what has become the second half of a back-to-back for them. They will be without the services of Kevin Durant (hamstring), Blake Griffin (knee), LaMarcus Aldridge (non-Covid illness), and James Harden (hamstring.)
They will have the services of Kyrie Irving, who will be making his return after missing some time due to personal issues. Per Marc Stein.
With all that hangs in the balance of this game, it is clear the Nets are not concerned with securing the top seed in the East. That being said, this has now become a perfect opportunity for the Sixers to get one step closer to having home-court advantage throughout the playoffs.
This game was supposed to kick off a tough stretch of games for the Sixers, but Brooklyn resting their stars softens the blow some. They now have some breathing room as they gear up for a rematch with the Clippers and Suns, followed by a mini-series against the Bucks.
Brooklyn has been looked at as the top threat to ruin a potential championship run for the Sixers. This game could have been used as a measuring stick for both teams if they do end up meeting down the road in the postseason.
The Nets are practically handing the one seed to the Sixers as this season winds down. It will be on the Sixers to prove that move to be costly in a later matchup.
Sixers Head Coaches With Most Wins In Franchise History