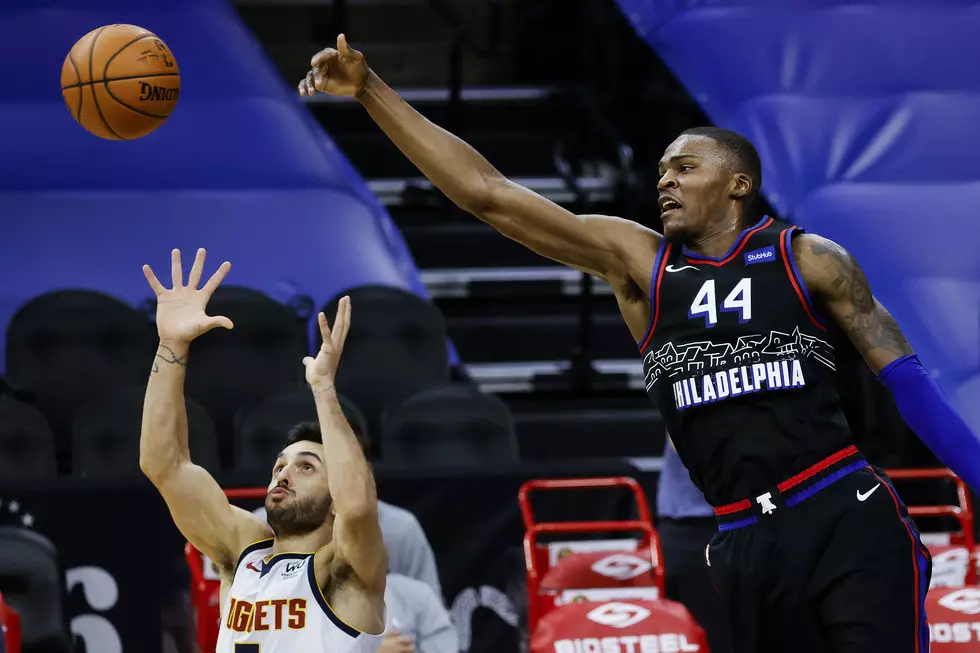 Paul Reed Continues to Shine in G-League
(Tim Nwachukwu, Getty Images)
We are 11 games into the G-League bubble, and the Delaware Blue Coats have been off to a good start. Although they are riding a bit of a losing streak right now, they are still near the top of the standings with a 7-4 record.
One thing that has been the driving force of the Blue Coats' success has been the stellar play of rookie Paul Reed. The Sixers' second-round pick has taken the G-League by storm with some of his impressive showings. Most recently, the two-way player went off for 35 points and seven rebounds in a loss to OKC Blue.
This season, Reed is averaging 22.4 PPG, 11.2 RPG, 1.9 APG, and shooting just under 60% from the floor. He is currently tied for the third-highest scoring numbers in the G-League and sits seventh in rebounds per game.
The positional versatility of the Blue Coats' roster has done a great job allowing Reed to showcase his athleticism. It has done wonders for Reed offensively but has also paid off on the defensive end. Along with his impressive scoring and rebounding numbers, he is also averaging 2.1 blocks and steals per game.
A crucial area of development for Reed in the G-League has been outside shooting. He was a capable shooter in college at DePaul but has drastically improved that part of his game since joining the Blue Coats.
In three seasons at DePaul, Reed shot 33% from beyond the arc attempting just over three a game. Through 11 games with Delaware, he is shooting an incredible 43.2% from deep while stepping out for four attempts a game. If he can continue to become a reliable shooter from the outside, he could become a very fascinating prospect for the Sixers moving forward.
Reed still has some parts of his game to polish, but the Sixers should be ecstatic about the way he has looked through just 11 games with Delaware. Outside of an extreme case it is unlikely we see much of Reed on the Sixers once the G-League season comes to an end, but things could change for him in year two.
Outside of Shake Milton and Matisse Thybulle, most of the second unit players are currently on expiring deals. This could open a spot for Reed next season, if he can continue to grow his game and show his versatility on both ends.
There is potential in Reed's game for the Sixers looking long-term. With his ability to knock down shots from deep, he could be a stretch four and could even be a small-ball center at times to open the floor.
One thing that is for sure is that Reed is in good hands right now. Head Coach Connor Johnson and staff did a phenomenal job developing Shake Milton into an everyday rotation player at the NBA level and could potentially do the same thing with Reed.
Sixers First-Round Picks Since 2000