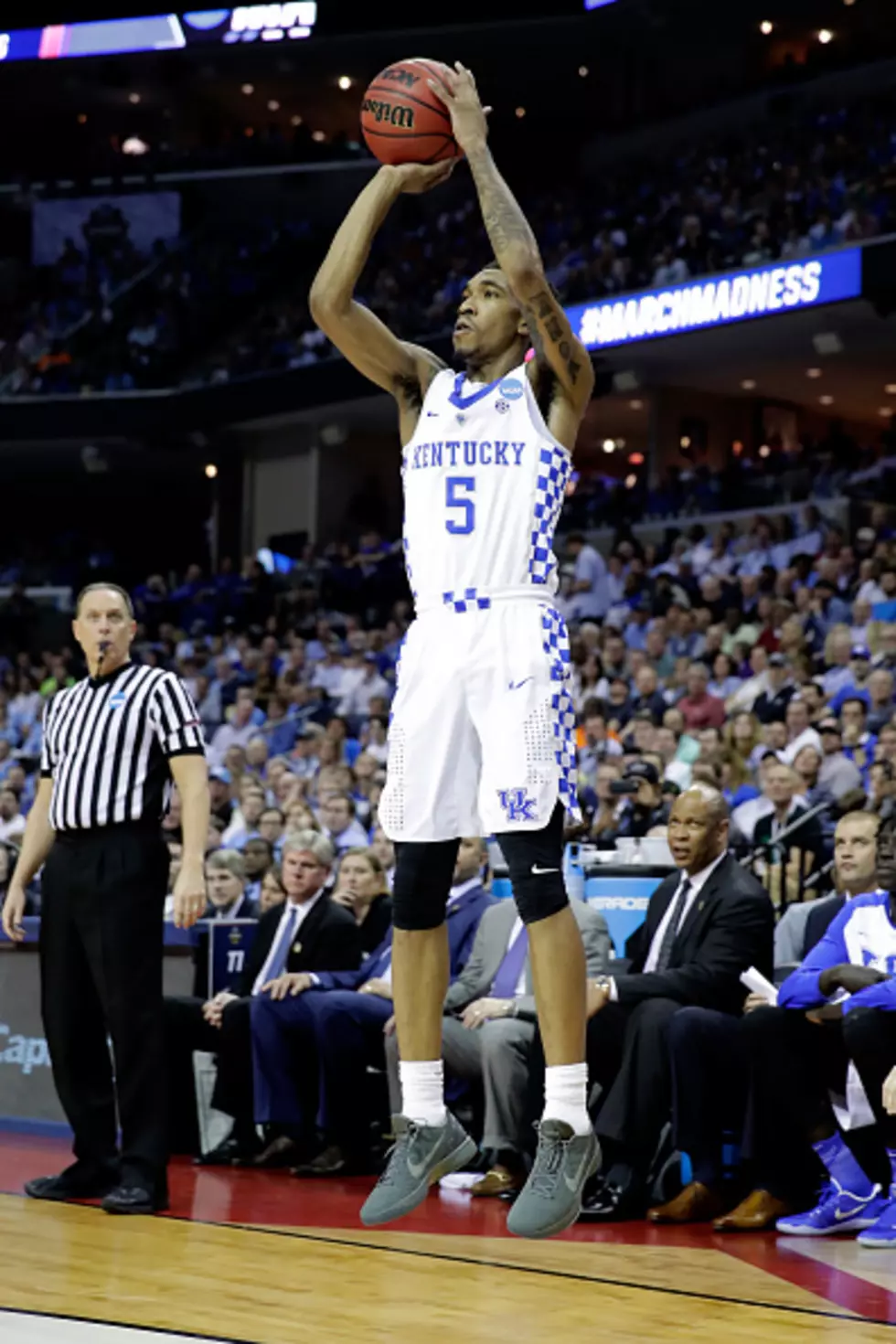 Pelton: Malik Monk Clearly Is the Best Fit for the Sixers
Photo by Andy Lyons/Getty Images
When the Sixers landed the third overall pick in the 2017 NBA Draft, the top three prospects brought up by insiders as candidates for the 76ers to select are Jayson Tatum, Josh Jackson, and De'Aaron Fox.  But one name not brought up initially was Malik Monk, who was the 2016-17 SEC Player of the Year and Second Team Consensus All-American.  Monk averaged 19.8 Points Per Game and shot 39.7% from Three-Point Range last season at the University of Kentucky.
ESPN.com NBA Insider Kevin Pelton joined The Sports Bash on Monday and talked about the Sixers drafting Malik Monk instead of Jayson Tatum or Josh Jackson:
"I'm not in love with Josh Jackson and Jayson Tatum, I don't think Malik Monk is a dramatically worse prospect and he clearly is the best fit for the Sixers....Drafting Monk is the best thing the Sixers could do at (3rd overall) and if you are able to pick up anything and still get down to get that same guy then I think that is the way to go....He makes a lot of sense for what the Sixers need."
Hear what Pelton had to say about the NBA Draft Top Prospects, who he thinks should win NBA Rookie of the Year, and his perspective on Conference Finals