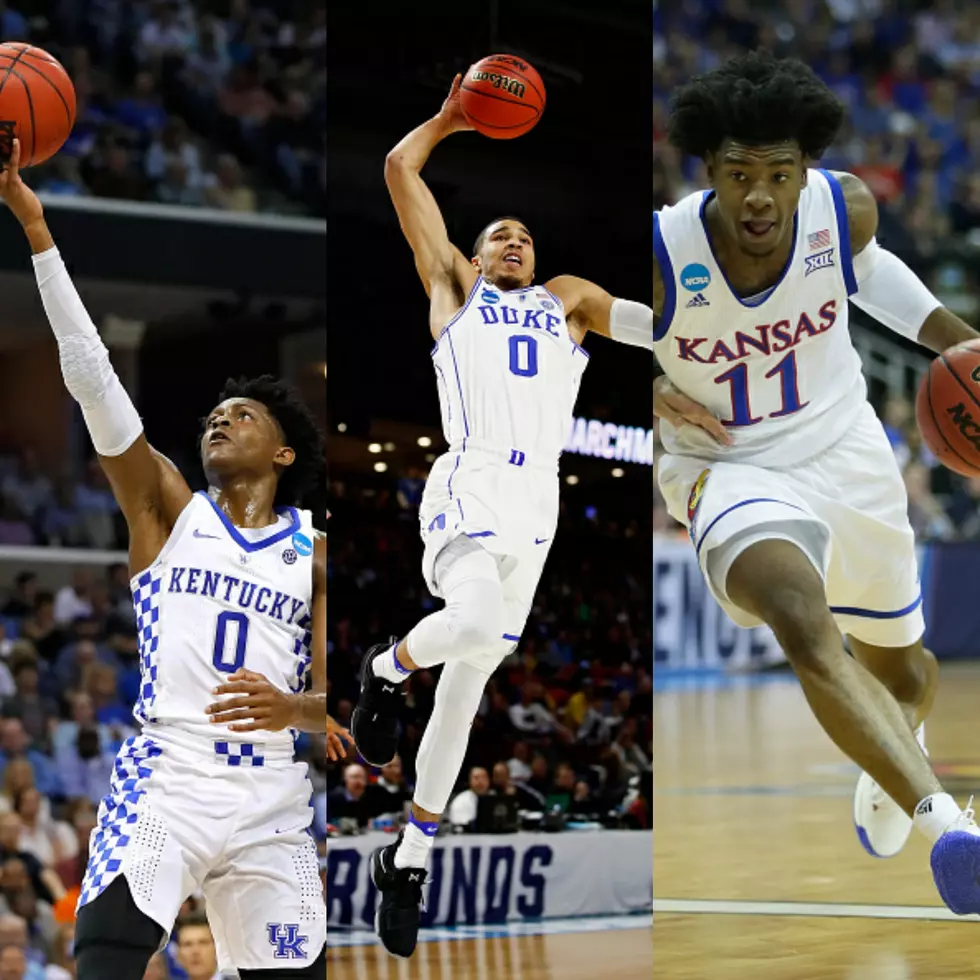 What Are The Sixers Top Options At 3rd Overall Pick?
Kevin C. Cox/Getty Images; Gregory Shamus/Getty Images; Jamie Squire/Getty Images
The Sixers own the 3rd overall pick in the 2017 NBA Draft; the expectation is that Markelle Fultz and Lonzo Ball will be selected with the top two picks, leaving the Sixers with many options to choose from.  Those options include De'Aaron Fox(16.7 Points and 1.5 Steal Per Game), Jayson Tatum (16.8 Points Per Game and 34.2 Three Point Shooting Percentage) and Josh Jackson (16.3 Points and 1.7 Steals Per Game).
ESPN Basketball Insider Jeff Goodman joined Mike Gill on Wednesday and went in-depth on what these top NBA Draft prospects have to offer the 76ers:
"De'Aaron Fox, fresh out of Kentucky, blazing speed, unbelievable kid, he really can guard but not a good shooter and I don't think it works for the spacing of this team and the Ben Simmons experiment at point guard as well. (Sixers) want to see if Ben can play the point, so I feel you're more apt to go between Jayson Tatum, freshmen at Duke who can score the basketball and Josh Jackson who's kind of a power wing, really good defender, tough and passes well for his position. I would go Tatum, that's just me personally in terms of what (the Sixers) need. Tatum is a cross between Carmelo Anthony and Paul Pierce; Not a superb athlete but can score at all three levels. He's got a great fade-away jumper, he can create space, step back and its tough for anybody to block. I don't feel he had enough freedom at Duke to showcase what he could do. You can't go wrong with Josh Jackson either, he was much better shooting at the perimeter than anybody expected this year and he brings ultimate toughness. Either or would be a huge welcome addition to the Sixers."
Checkout what Goodman had to say about Ben Simmons playing the Point for the Sixers in 2017 and his analysis of the aftermath of the NBA Draft Lottery results