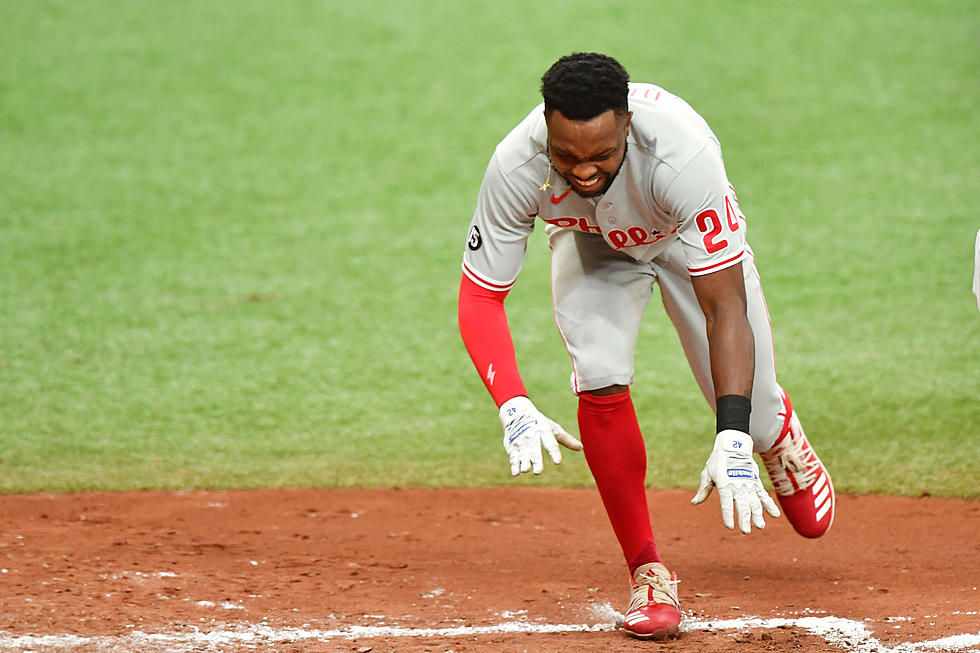 Phillies' Roman Quinn to Have Season-Ending Surgery
Getty Images
Philadelphia Phillies outfielder Roman Quinn will have season-ending surgery, according to the team, after his MRI results confirmed a ruptured left Achilles tendon.
On Saturday, it was reported that Quinn was heading to the 60-day injured list. The surgery is expected to keep him out of action for 9-12 months.
Quinn started off the 2021 season as the Phillies starting centerfielder, but really struggled at the plate. In 28 games of action, Quinn was hitting .175 along with just a .308 on-base percentage.
Heading into the season, the 28-year-old outfielder was expected to share centerfield duties with Adam Haseley, who left the team for undisclosed reasons.  However, Quinn could not stay healthy, landing on the injured list with a finger laceration, that caused him to miss three weeks of action.
The team promoted Odubel Herrera to play centerfield, making Quinn more of an extra outfielder with Herrera moving up into the lead-off role.
Quinn was drafted in the second-round in the 2011 MLB Amateur Draft, but has struggled with injures throughout his Phillies tenure.
Since getting drafted by Philadelphia, Quinn has spent 15 different stints on the injured list between his time in the minors and with the big league club.
Throughout 178 career games, Quinn has batted .228 with eight home runs, 38 RBI and 39 stolen bases.
Veteran Travis Jankowski has replaced him on the Phillies' roster, and is just 1-for-15 (.067) this season with two stolen bases.
During his six-year big league career, Jankowski is hitting .238 with eight home runs and 64 stolen bases with the Reds and Padres.
FOR SALE: Feast Yer Eyes on This Pirate Ship