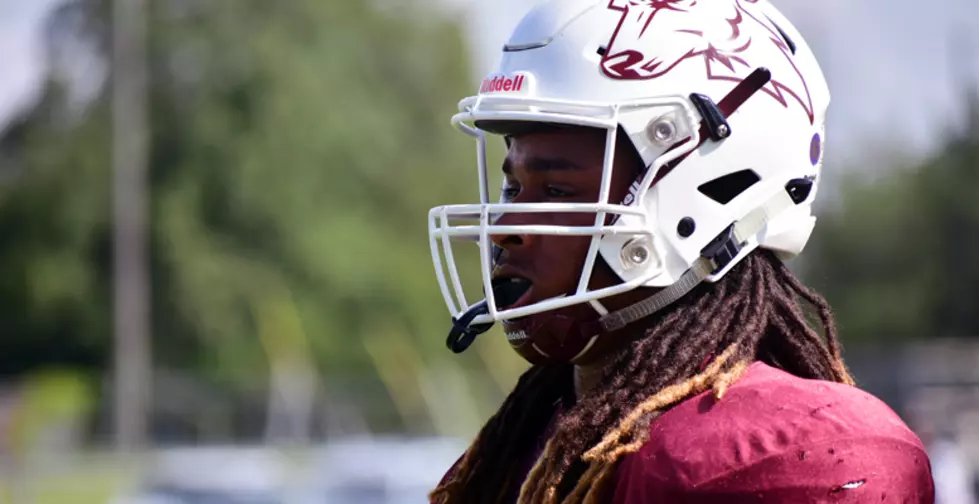 Pleasantville Greyhounds Name Malachi Timberlake New Head Football Coach
(Glory Days Magazine photo/Dave O'Sullivan)
The next era of Pleasantville football has officially begun.
The Pleasantville Board of Education has named its next head football coach, and it is a name that will be very familiar to followers of Cape-Atlantic League football.
The Greyhounds have hired former Cedar Creek football star and assistant coach Malachi Timberlake. The 23-year old was a successful player at Cedar Creek, helping to lead the football program to the 2015 State Championship over West Deptford, catching the game-winning touchdown in the game.
Timberlake was the defensive backs coach last season for a Cedar Creek team that won a Group III Championship.
He becomes the program's fourth head coach since the end of the 2019 football season when Chris Sacco announced he was leaving to take over at Absegami.
Sacco was briefly replaced by another former Cedar Creek assistant, Kyle Klein, who resigned before ever coaching a game at the school. Javier Garcia replaced Klein before the 2020 and was replaced for an off-the-field issue and replaced by Daryl Doughty, who coached the team during the 2021 campaign.
Sacco rebuilt the Greyhounds into a South Jersey Group II contender, but the team has struggled to find stability at the head coaching position, which has led to struggles on the field.
Pleasantville went 0-10 in 2021 and is just 4-13 at the end of the 2019 season.
Good Morning: Where to Get a Yummy Breakfast in Atlantic County