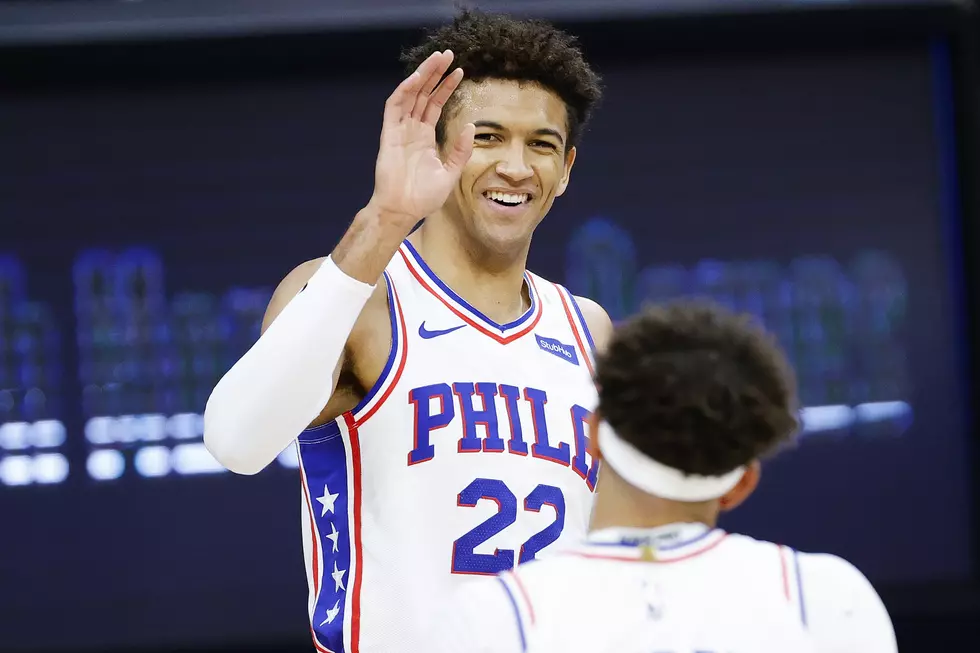 Report: Chicago Bulls Have Interest in Matisse Thybulle
(Tim Nwachukwu, Getty Images)
The Sixers don't have a lot of ways to improve the roster, but one was is moving defensive ace Matisse Thybulle - and there seems to be a team that has interest.
According to veteran NBA reporter Sean Deveney from Heavy.com, the Chicago Bulls would have interest in acquiring Thybulle.
one team with known interest, according to league sources, is Chicago. Bulls GM Marc Eversley has had a fondness for Thybulle going back to early in his collegiate career at Washington, and was instrumental in pushing the Sixers to acquire him in the 2019 draft.
Thybulle had a rough playoff season and hasn't developed much of an offensive game during his third season with Philadelphia, shooting just 31.3% from 3-point range and connecting on only 18.2% from the arc in seven playoff games.
The 25-year old missed multiple playoff games in Toronto because he was not vaccinated, which sent him to the bench after starting 66 games during the regular season.
He was a third-team all NBA defensive team player last season and has always a great presence on the defensive end since entering the league, but his offensive limitations became an issue in the playoffs.
He averaged just 5.7 points per game during the regular season and that number dropped to three points per game in the playoffs.
His 1.7 steals per game and 1.1 blocks makes him an attractive peice for a team looking for a defensive stopper.
Current Bulls GM Bulls, Marc Eversley was with the Sixers when they drafted Thybulle with the 20th pick in 2019 out of Washington.
The NBA Draft could be an opportunity to move Thybulle, which is June 23rd.
Fun Things to Do in Atlantic City if You Don't Like to Gamble