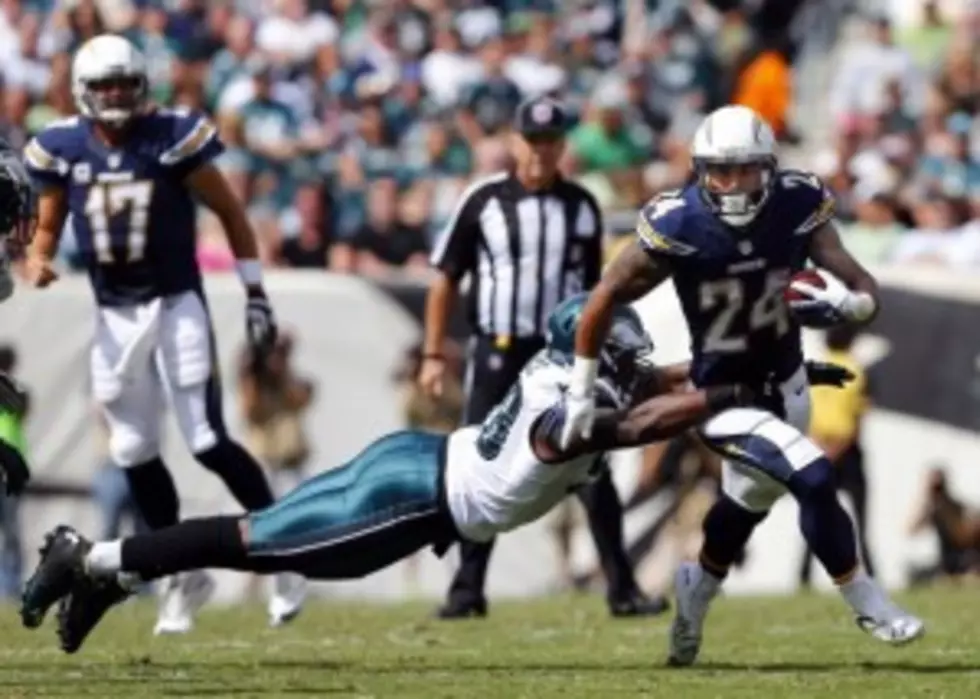 Report: Eagles Expected to Sign Ryan Mathews
The Eagles are expected to sign free agent RB Ryan Mathews, according to Mike Garafolo of Fox Sports. (Photo by Rich Schultz /Getty Images)
The Eagles are expected to sign free agent running back Ryan Mathews, formerly of the Chargers, according to Mike Garafolo of Fox Sports.
Much like their earlier signing of Walter Thurmond III, Mathews is a very talented player with a long history of injuries cutting his seasons short.  Mathews, a former first-round pick flashed talent during his stay with San Diego, but his durability is a huge question mark, playing in 16 games just once in five NFL seasons.
The Eagles thought they had a deal with Frank Gore and were reported to have interest in Saints running back Mark Ingram before he went back to New Orleans, so it appeared they wanted to find a bigger running back.  At 6'0, 220 lbs. Mathews should be able to handle early-down and goal-line duties, allowing Darren Sproles to be more involved in the third-down pass-game role.
Much like Thurmond, when healthy Mathews is a very good player, the former 12th overall pick can be one of the league's best backs when he's healthy enough to play.  In 2013 he displayed that talent, having his best season playing a full 16 games, rushing for 1,255 yards and with six 100 yard games and six touchdowns.  However, staying healthy has been an issue, last year he played in just six games, running for a meager 330 yards on just 74 carries.
His yards per carry have been impressive throughout his career and should be a pretty good fit in Chip Kelly's spread offense.
The Eagles had been mentioned to have interest in free agent Cowboys running back DeMarco Murray, but if they sign Mathews, it's hard to imagine there being room for Murray as well - but this is Chip Kelly, anything goes.