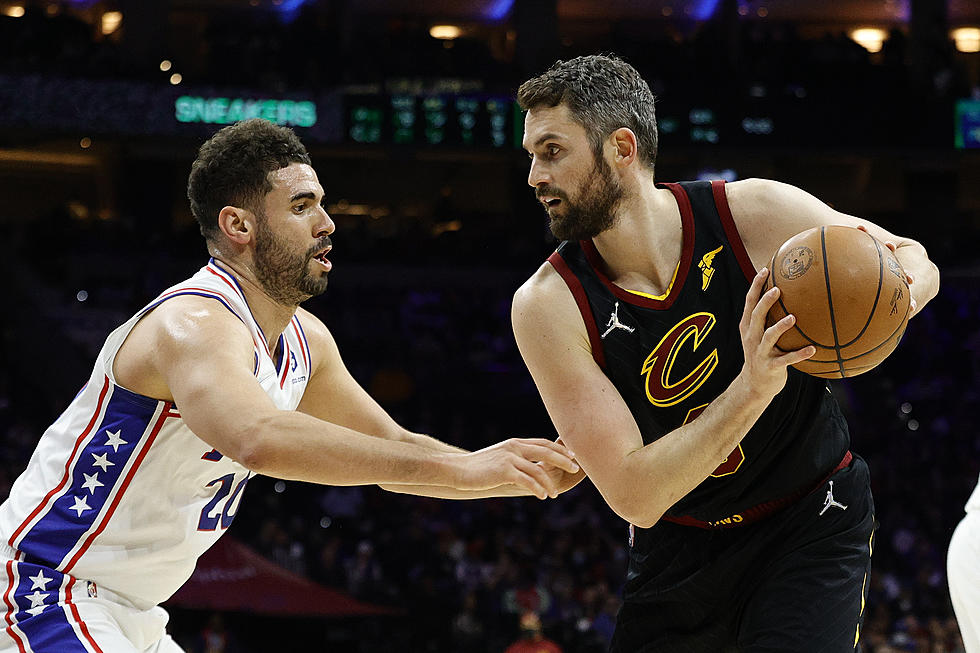 Report: Kevin Love to talk to Sixers before decision on new team
Getty Images
The NBA trade deadline has come and gone, but the buyout mark still has some life.
According to ESPN's Adrian Wojnarowski, the Sixers will meet with former Cleveland Cavaliers forward Kevin Love.  The Cavs officially bought Love out making him free to sign with any team he would like, with Miami listed as the frontrunner at this time.
Love, 34, has played in 41 games this season, averaging 8.5 points and 6.8 rebounds, connecting on 35.4% of this three-point shots. Love has not been a part of the Cavs rotation since Jan. 24 which led to the buyout.
What would Love add to the Sixers lineup at this stage of his career?
He struggles defensively and is no better shooter than the current crop of forwards getting minutes, including George Niang.  Furthermore, the team is currently at the roster limit and would have to waive someone to sign Love. 
Is he a better option than  Dewayne Dedmon?
While Love isn't a rim protector and is a poor pick-and-roll defender, he might add more shooting than Dedmon, but not much on the defensive end, so it's probably a wash.
11 Craft Breweries to Try at the Jersey Shore!