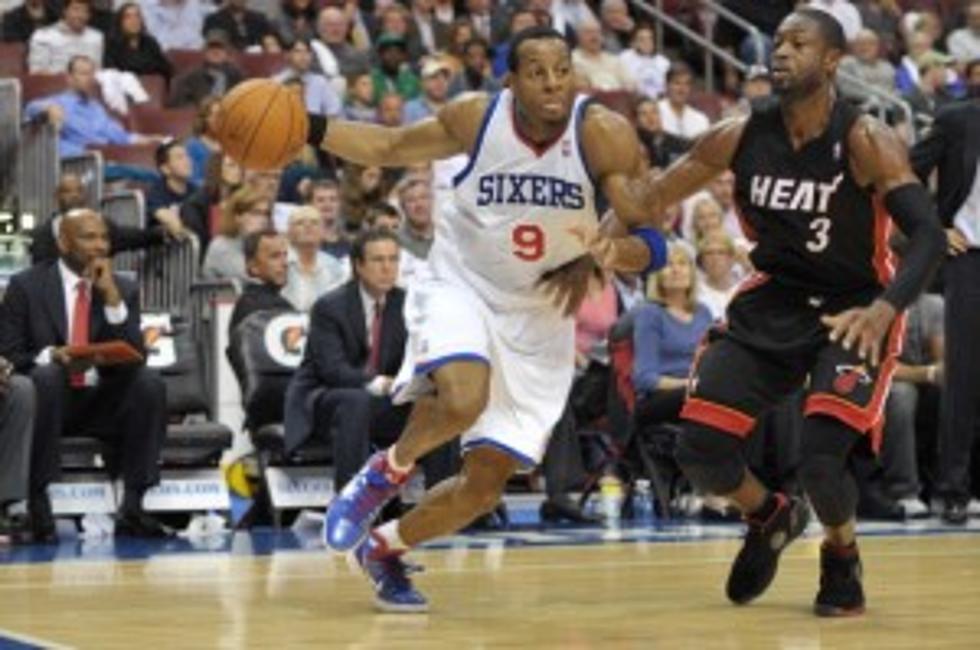 Report: Raptors Want Iguodala for Pick No. 8
ESPN.com is reporting that the Raptors are targeting Philadelphia's Andre Iguodala or Rudy Gay of the Grizzlies in a trade.
The Raptors are said to be interested in dealing their No. 8 pick, along with PG Jose Calderon who has a expiring contract and big man Ed Davis, in exchange for a stud small forward - possibly Iguodala.
The question is does this really make sense for the Sixers?
Calderon would give the Sixers more of a true point guard, but what would happen to Jrue Holiday?  Adding Calderon's expiring contract is attractive, but probably more attractive then actually adding Calderon.  Davis could be an intriguing young player at 6-10 and 232 pounds he could take over for Elton Brand at power forward eventually.
The next question is what would the Sixers look to take at No. 8?
You could look at Ohio State forward Jared Sullinger, Baylor big man Perry Jones or you can look to shooting guards Terrence Ross of Washington, Dion Waiters of Syracuse or UConn's Jeremy Lamb.
Either way I am not sure this is the right deal for the Sixers.  While pick No. 8 sounds solid, in the NBA it really is a project and a roll-of-the-dice. I'll pass on this deal and look at some of the other potential deals for Iguodala that will be out there.