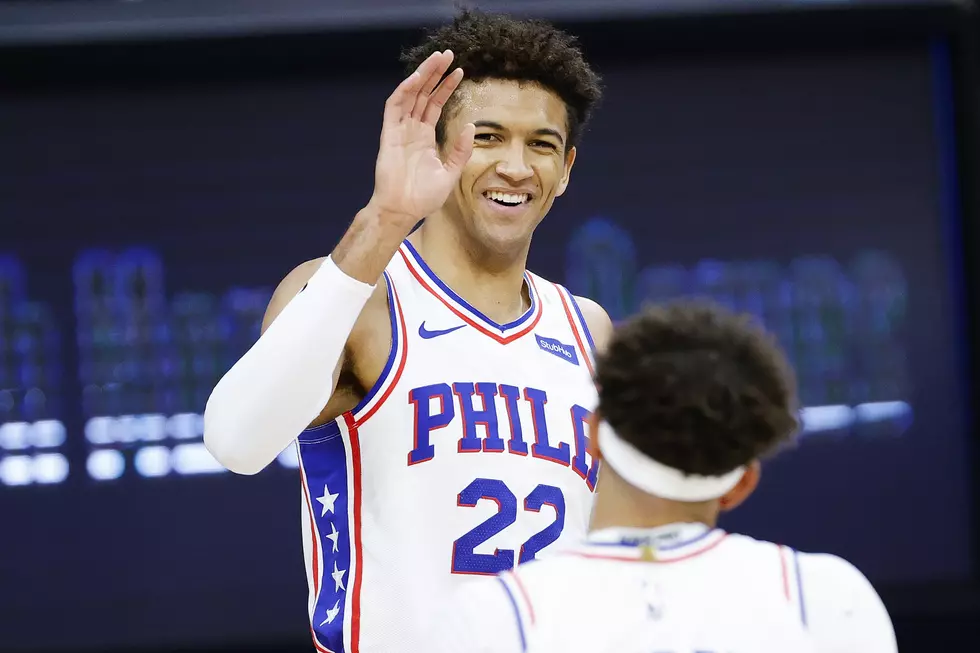 Report: Sacramento Kings Monitoring Availability of Matisse Thybulle
(Tim Nwachukwu, Getty Images)
The Feb. 9 NBA trade deadline is fast approaching, with teams looking to make tweaks to their rosters for a playoff push.
The Sixers arent looking to just make a playoff push, they are hoping to advance out of the second-round of the playoffs and to the NBA Finals for the first time Allen Iverson took the team on a magical run in 2000-2001.
One name to keep an eye on is Matisse Thybulle, who will be a restricted free agent next summer, meaning the 76ers would have to match any offer he receives on the open market this summer.
One team that has interest, per veteran NBA reporter Marc Stein of Substack, is the Sacramento Kings.
Sacramento is said to be monitoring the availability of Philadelphia's Matisse Thybulle as the Kings, unexpectedly holding the West's No. 3 seed after a league-record 16 consecutive seasons out of the playoffs, ponder the pursuit of a more defensive-minded option on the perimeter.
One name that Stein mentioned was former Sixers second-round pick, Richaun Holmes, who is now with the Kings. However,  he says of that is the Sixers target, they might be disappointed.
One source with knowledge of the Kings' thinking, meanwhile, insists that rival teams hoping for Richaun Holmes to become a buyout candidate if Sacramento can't trade him (as mentioned here last week) are poised to be disappointed. A buyout would be complicated for both sides with two years and nearly $25 million left on Holmes' contract after this season.
Thybulle is a All-NBA level defender,  but his offensive game still hasn't materialized to get him more minutes.
The team still has questions behind Joel Embiid at the backup center spot, with Montrezl Harrell getting a bulk of the reserve center minutes.
Harrell provides some offensive numbers when he enters the lineup,  but has been a major problem protecting the paint with Embiid out.
The veteran Holmes would give the Sixers a better rim protector behind Embiid,  but his contract issues could prevent him from being involved in a deal.
11 Craft Breweries to Try at the Jersey Shore!