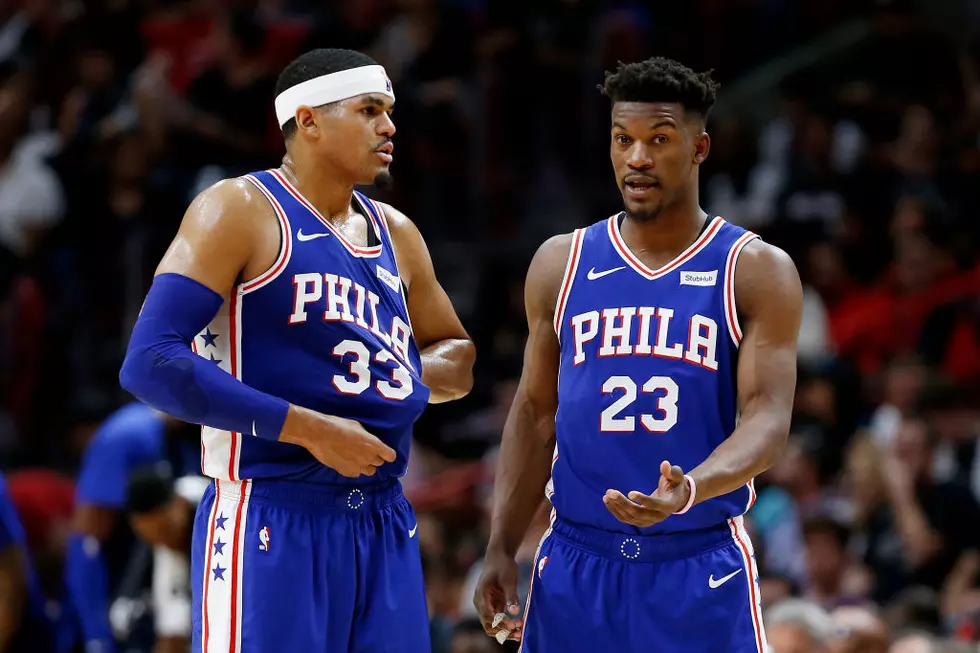 Should the Sixers Give Jimmy Butler and Tobias Harris Max Deals?
Michael Reaves, Getty Images
Should the Sixers give Jimmy Butler and Tobias Harris the max deal and do the Sixers have the ammunition to make a deal for Anthony Davis?
When asked what he would say to Elton Brand on a 5-year, $190 million max deal for Butler, ESPN NBA Front office insider Bobby Marks said, "I like years one, two and three...I don't know about four and five."
"When you're sitting on $42-44 million in years four and five, I don't care where the cap is going, that's a big number.  Especially with the finances this summer with Ben (Simmons), who is extension eligible."
Regarding Harris, who is younger than Butler, Marks says the market dictates and there will be a bunch of teams waiting to give Harris 4-years, $140 million.
"Here is the other thing here (in Philly), Marks asked. "If you draw the line in the sand, ad both guys walk, what's the alternative?"
We discussed that and more with ESPN Front office insider Bobby Marks on Friday's show.