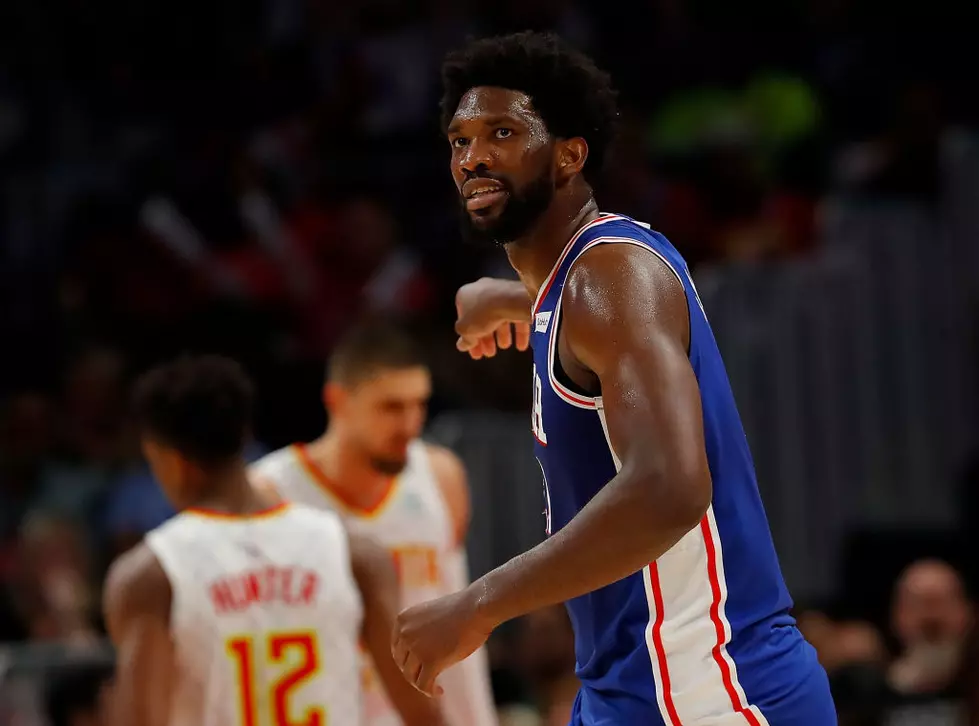 Sixers' Joel Embiid Set for Surgery on Finger
Kevin Cox, Getty Images
He announced Joel Embiid will have surgery on Friday to repair a torn radial collateral ligament in his left hand and will be re-evaluated in 1-2 weeks. 
He is expected to miss at least 1-2 weeks, and potentially longer due to the injury.
Embiid dislocated his left ring finger during Tuesday's game against Oklahoma City. He taped his finger up and quickly returned to action, but clearly wasn't right, favoring his hand for the rest of the game, and was avoiding any contact in the paint.
He announced after that game that he would likely miss the game against Boston, and now we have learned he will miss more time.
Here is how Sixers head coach Brett Brown address Embiid missing time.
"Now all the sudden you have to re-calibrate a little bit and get excited to coach the team that we have," Brown described.
"All the sudden, we're different, we're just different and I look at this as an opportunity, nobody is crying, this is not a woe is me moment; not for me at all, not for my players. We will take what we have, and what we have I love, we're just different than we use to be."
In his place tonight, the Sixers moved Al Horford to the center position and used Mike Scott in the starting lineup.