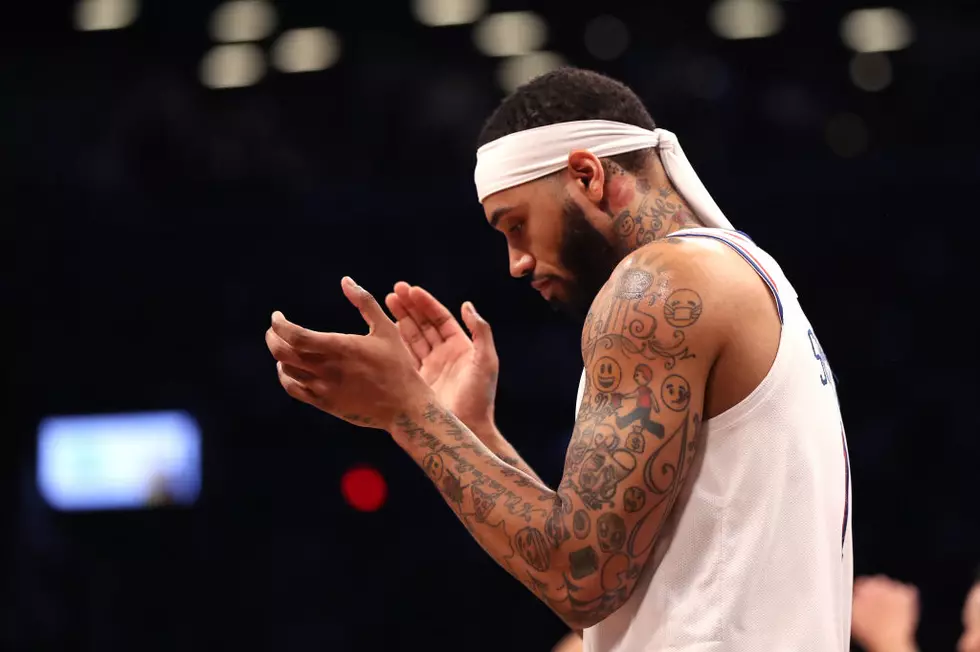 Sixers' Mike Scott Will 'Give It a Go' for Game 3
Elsa, Getty Images
For the first time in a long time, the Philadelphia 76ers are looking healthy. As the Sixers prepare to host the Toronto Raptors for the first in the series, they seem to have some their reserve forward back in the mix. Veteran forward Mike Scott suffered a heel contusion during the first half of the Game 5 matchup against the Brooklyn Nets. He ended up leaving the matchup early on and hasn't returned to the court since.
On Wednesday, Scott returned to the practice facility in Camden, New Jersey to participate in practice for the first time since getting out of a walking boot. Although Scott wouldn't confirm if he's going to play during Game 3 or not, it turns out the medical team has cleared Scott, and he will "give it a go" on Thursday.
Since Scott is returning for the first time in over a week, there is a good chance he won't get his typical amount of minutes. During the series against Brooklyn, Scott averaged around 23 minutes-per-game. Sixers' Head Coach Brett Brown hasn't confirmed how many minutes the veteran forward will get, but it doesn't sound like they have quite figured it out just yet. Regardless of how many minutes he gets, Mike Scott is just excited to get back onto the court. He will be a nice upgrade for the Sixers' bench as they look to get ahead in the series.