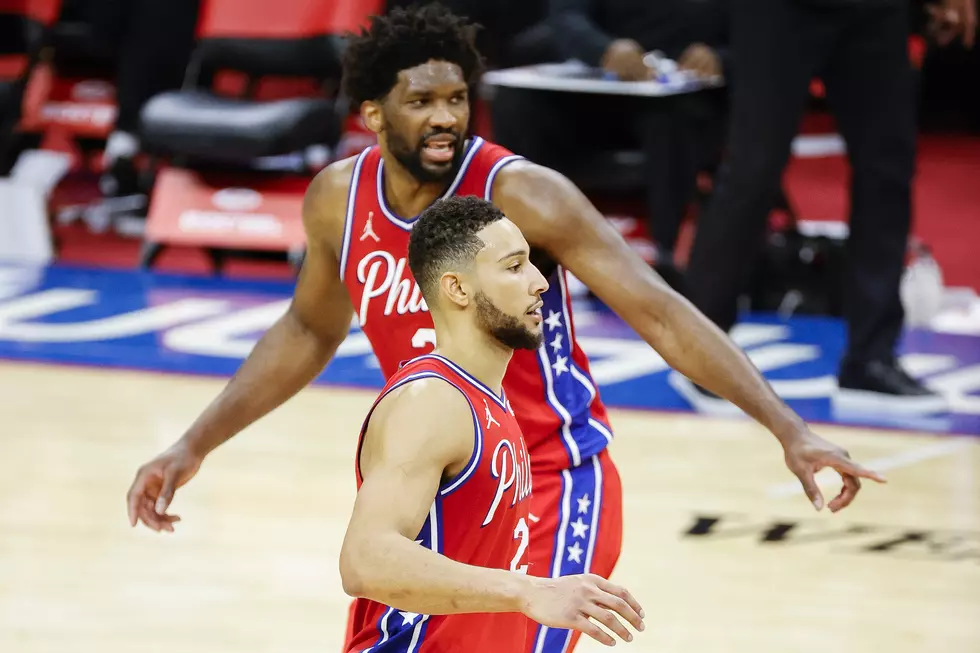 Sixers Reclaim All Important No. 1 seed in East
Tim Nwachukwu, Getty Images
The battle for the very important Eastern Conference No. 1 seed could come down to the final days, but for now, the Sixers are back on top.
With Sixers victory over the Spurs, coupled with the Nets loss to the Bucks earlier in the day, they took over the top spot in the East and own the tiebreaker over the Nets. After the Sixers 4-game losing streak, the team fell down to the No. 2 seed in the east, and have now won four straight, entering tonight's game in Chicago.
It remains a tight battle for the top three seeds with the Sixers, Nets and Bucks all in play, with plenty of motivation to capture the top spot.
As it stands right now, the Sixers are 0.5 games ahead of the Nets and three games ahead of the Bucks.  The Nets and Bucks play again on Tuesday night, while the Sixers are in the middle of five games in seven days.
The reason the top seed is so important, is the No. 1 seed will avoid having to play two of the top three teams in route to the NBA Finals.
For example, if the Sixers are the No. 1 seed, their likely map to the NBA finals would be facing the No. 8 seed, the No. 4 or 5 seed and then the No. 2 seed it in the Eastern Conference finals.
That means they would only have to face either the Nets or Bucks, but not both.
The No. 2 or 3 seed means the Sixers would face either the No. 6 or 7 seed in round one, and then would face the either the two or three seed in round two, depending on which seed they are. What this means is if the Sixers are the No. 2 seed, they would have to face the Bucks in round two, and then the Nets in the Eastern Conference finals.
The Sixers have eight games left, the Nets have seven and the Bucks have eight games remaining.
The Sixers do not face the Nets or Bucks again this season.
Sixers Head Coaches With Most Wins In Franchise History
Sixers First-Round Picks Since 2000