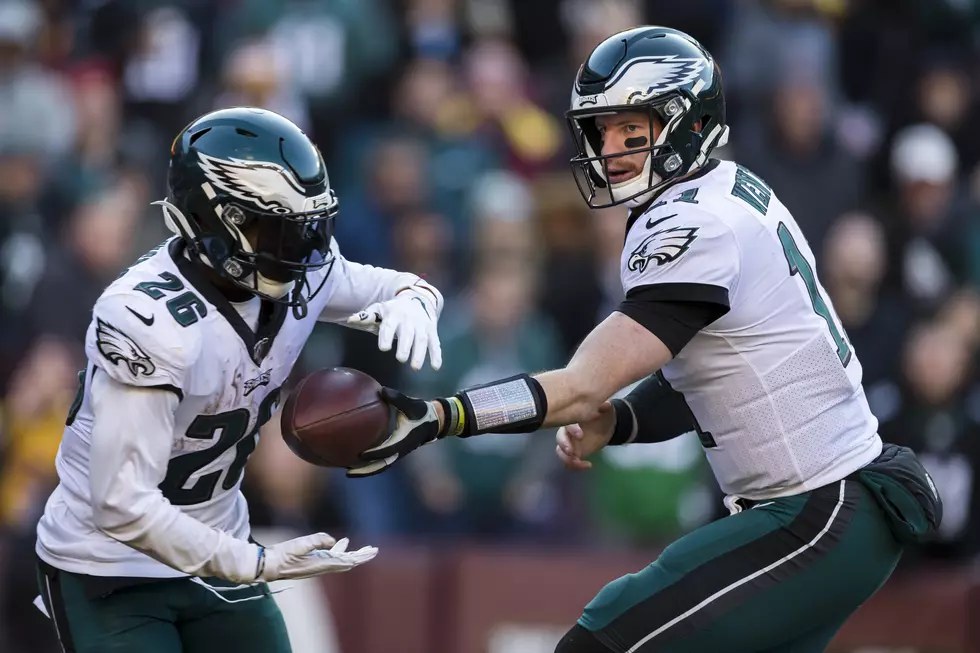 Sports Talk with Brodes: Eagles Beat the Redskins & Carson Wentz Delivers Again!
(Photo by Scott Taetsch/Getty Images)
The Philadelphia Eagles beat the Washington Redskins to improve to 7-7. It was close and Carson Wentz needed to deliver a clutch drive to win the game. He did. With under five minutes to go in the game, down three, he took the squad on a drive downfield. Greg Ward was huge during that stretch and so was Dallas Goedert, who made an absurd one-handed catch. Miles Sanders was so impressive and he has become a legit threat! He ran for 122 yards and caught a few receptions for 50 yards. The Eagles defense struggled and made Dwayne Haskins look like Peyton Manning at times.... Jim Schwartz confuses me.