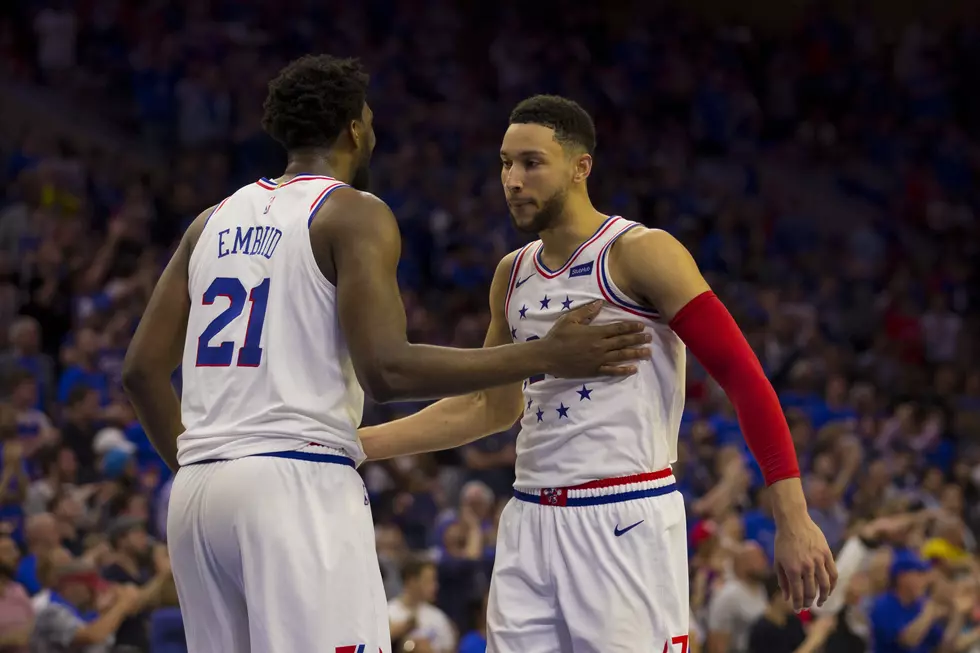 The latest on when Joel Embiid, Ben Simmons can play
Mitchell Leff, Getty Images
Joel Embiid and Ben Simmons will both miss time to start the second half of the season because of the NBA's health and safety protocols, a team source confirmed.
Embiid will miss the Sixers' first game out of the break in Chicago Thursday night while Simmons will miss that game and Friday's contest in D.C. Both players were held out of this past Sunday's All-Star Game because of contact tracing.
Before heading to Atlanta for the game, Embiid and Simmons received haircuts from a barber that tested positive for COVID-19. Both players are subject to seven-day quarantines per the league's health and safety protocols. Since they got their haircuts on different days, their quarantine periods end at different times.
It's not an ideal scenario for the Sixers, who hold just a half-game lead over the surging Nets for the top spot in the East. The Bulls (16-18) and Wizards (14-20) are out of the playoff picture, but both teams feature dangerous All-Star guards in Zach LaVine and Bradley Beal.
As long as Embiid continues to test negative, he could be available for the game in D.C. The earliest Simmons can return is Sunday against the Spurs, which will be the first game the Sixers will play in front of fans at the Wells Fargo Center.
Sixers First-Round Picks Since 2000