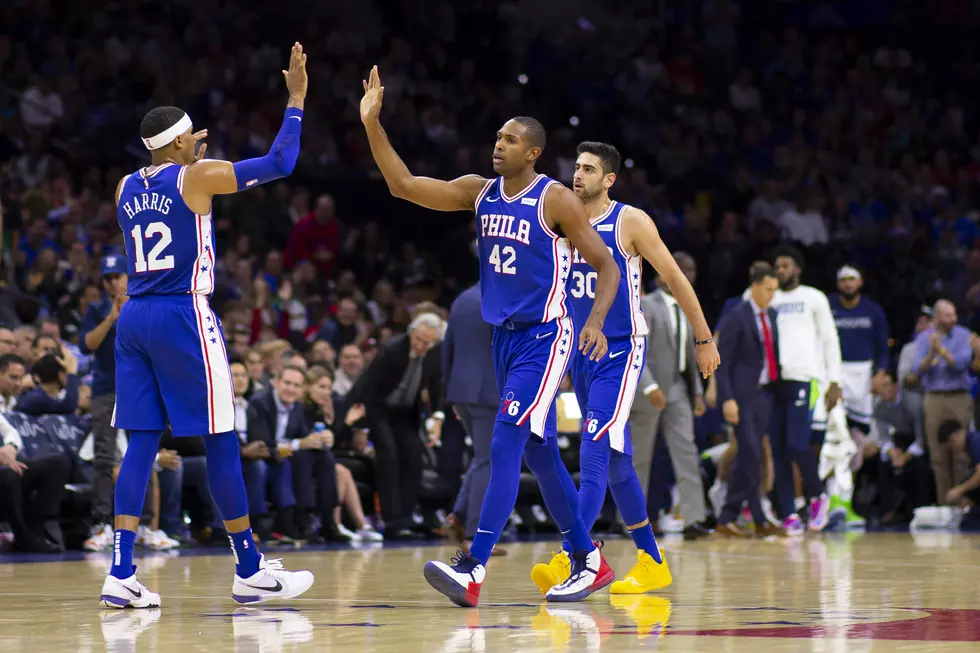 The One Positive of the Orlando Bubble
(Photo by Mitchell Leff/Getty Images)
It is no secret that the conditions of the NBA restart are picture-perfect. That being said, the NBA looks to be handling things well and doing as much as they possibly can to take care of the players and staff that are currently in the bubble. Although many things can be negatively said about the bubble, there has been one big positive of it in regards to the Sixers. 
Before the Sixers went into the bubble Tobias Harris appeared on ESPN's First Take to discuss multiple topics. In that interview, he dove into chemistry issues that the Sixers had throughout the regular season. Based on how coaches and players have spoken to the media since arriving in Orlando it feels like those chemistry issues might have been fixed, and it might be thanks to the bubble.
One person that has spoken on the chemistry a lot is head coach Brett Brown. In his media availability, he has spoken a lot on the "forced togetherness" that has come in the bubble and helped the team come closer together. Whether it's doing things like fishing, golfing, or team dinners for teammate's birthdays this team has come closer together in Orlando.
Players have also come out and spoken on the improved chemistry of the team that started back in quarantine. One person that stands out the most is Tobias Harris, who seemed to make it a priority that the team kept in touch during the time away.
This improved chemistry has already started to positively impact the team. Last week Brown and players spoke about Al Horford and how he has grown as a leader off the floor. On Saturday Josh Richardson spoke about how Shake Milton has also become more vocal on the floor.
Players feeling comfortable to speak up on the floor is big for a team looking to compete for a title. The Sixers are starting to sound like a team that is all in on each other and what they can do.
The bubble can have a long-term impact on this group as well. As we know the core of this team is locked up for the next few years, and the Orlando bubble could help change the culture of the team moving forward.
Seeing this team come together and realize how crucial team chemistry is to top teams could change the trajectory of this core. This team environment is also big for franchise cornerstones Ben Simmons and Joel Embiid as they look to grow as leaders of this team.
The Sixers were already a sleeper team in the restart because the time off allowed them to get fully healthy. Now that their chemistry issues look to be a thing of the past and this group is together on a common goal, they should be even more dangerous as the season gets ready to resume.
Sixers First-Round Picks Since 2000