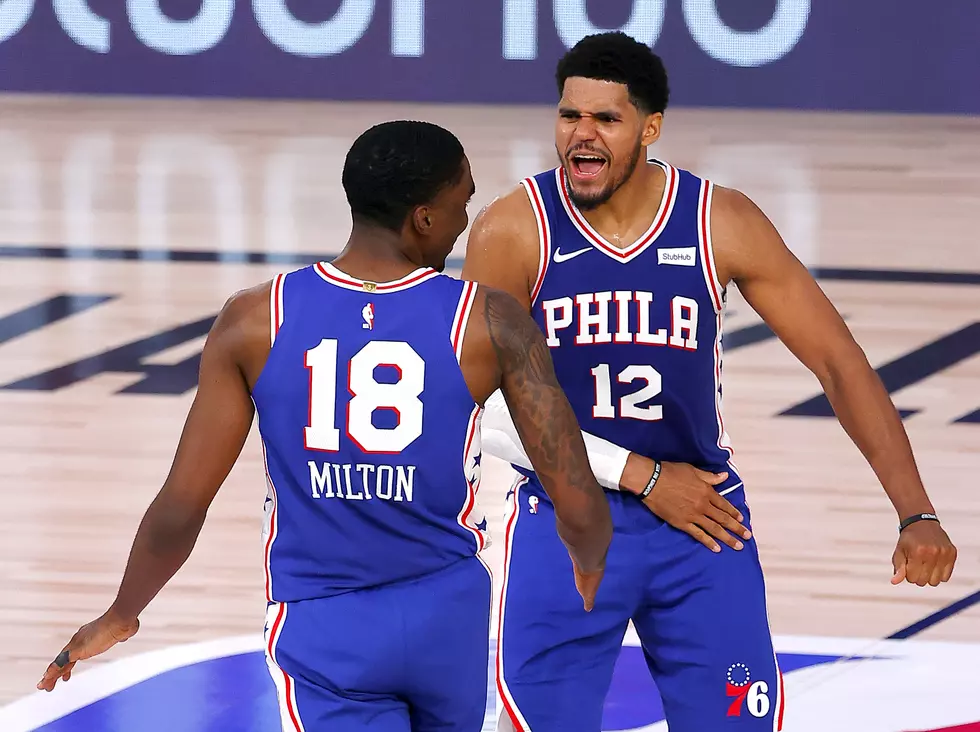 Tobias Harris Dominates in Blowout Win vs Kings
(Mike Ehrmann, Getty Images)
The Sixers were back in action on Saturday night, wrapping up a homestand with a matchup against the Sacramento Kings. They would be without three starters in this one as Joel Embiid, Seth Curry, and Ben Simmons would all be sidelined.
Despite being without three starters, the Sixers would take care of business against the Kings. The supporting cast would pull off a wire-to-wire victory, extending the lead to as high as 36 at one point. In the end, they would win by a final score of 129-105.
Tobias Harris would be looked at to lead the charge for this group, and he would be untouchable. From the opening tip, Sacramento had no answer for him, and he did not let up his aggression. He would end the game just shy of notching his first career triple-double, finishing with 29 points, 11 rebounds, and eight assists.
Danny Green had a good shooting night Wednesday against the Bucks and would do more of the same against the Kings. He would finish as the team's third-leading scorer with 18 points, including shooting 4/6 from beyond the arc.
Shake Milton would be inserted into the starting lineup tonight due to injuries and would be a huge lift. He would have a cold start shooting the ball but took over once he saw some shots go through the hoop.
Milton would finish as the team's second-leading scorer with 28 points, making nine of his 17 attempts from the floor. What stood out most from his performance was his ability to draw contact and get to the line. He would shoot 11 of the team's 29 free-throws in this contest.
This was a much-needed bounce-back game from Milton, and hopefully he can build on this performance as the team is going to need him in this upcoming stretch.
One major factor that led to this victory was efficiency. The Sixers would end this game shooting 55.8% from the floor and 47.8% from three. They would also do a good job taking care of the ball, ending the game with only nine turnovers.
Filling the void of Joel Embiid is no easy task, but Tony Bradley and Dwight Howard have done well softening the blow of his absence. Bradley would get the start again and would finish with 14 points and eight rebounds. Howard racked up 10 points and 13 rebounds, picking up his third straight double-double.
Pulling out a win like this is another example of the fight within this team. No matter how shorthanded they are or what the circumstances are, this group has never just mailed a game in. This has been one of the major changes of this team compared to years past.
This win was also a nice momentum builder after the tough overtime loss they suffered to the Bucks earlier this week. The Sixers are going to need all the momentum they can get as they have a tough road ahead.
Looking ahead, the Sixers kick off a road trip tomorrow with a matchup against the Knicks before heading out west for their second west coast swing of the year.
TACKLE THESE: Check Out the Best Uniforms In Each NFL Team's History
MORE: Some of the Memes & Tweets That Have Made Us Laugh (and Maybe Think)