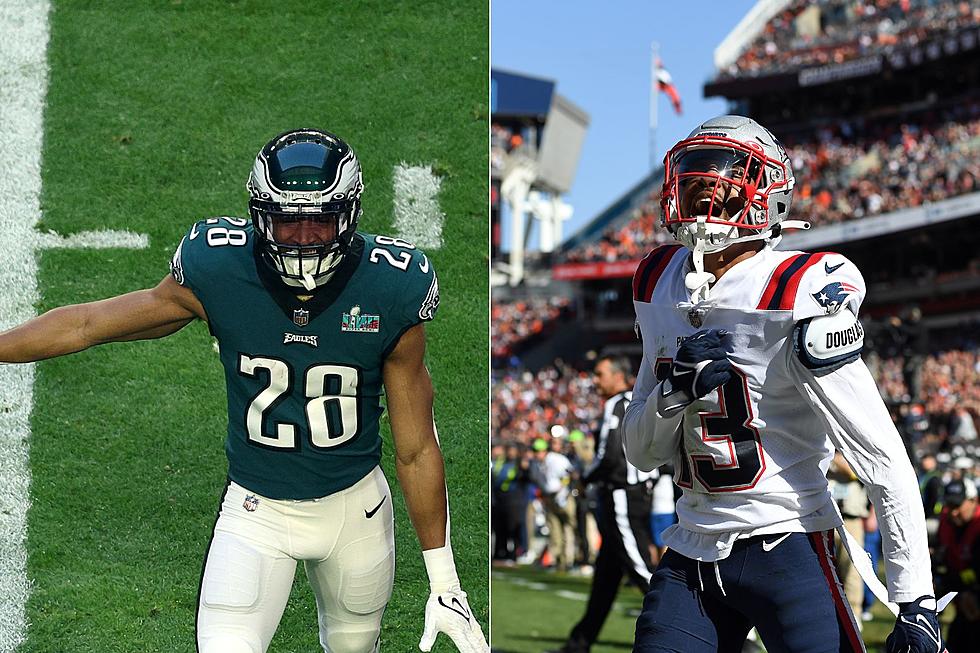 What do Eagles and Patriots Injury Reports mean for Sunday's Game
Josh Jobe Photo by Rob Carr/Getty Images and Jack Jones Photo by Nick Cammett/Getty Images
The Philadelphia Eagles are starting the 2023 NFL season on the road in Foxboro, Massachusetts as they take on the New England Patriots. Even though there will be plenty of nostalgia in the building this Sunday with the Patriots organization honoring Tom Brady, the Eagles will be playing a very different team than what was in the Super Bowl when these teams played five years ago.
The Eagles are fortunate to be entering the 2023 NFL season without any injuries to their starters and Friday's injury report reflects that they should be grateful to be in a better situation than many NFL teams:
Both of the primary backup Cornerbacks are recovering from what the organization is calling "Illness" and should be available for this Sunday's game. Josh Jobe is the primary backup for the starting outside corners (Bradberry and Slay) while Mario Goodrich is the team's primary backup for the starting Nickel Cornerback (Maddox).
The Patriots Injury report tells a very different story as Bill Belichick is entering his 25th season as New England's Head Coach with a roster already without some important players.  Projected starting Right Tackle Reilly Reiff was placed on Injured Reserve this week while both of the Patriots' starting Guards (Mike Onwenu and Cole Strange) are listed as Questionable for Sunday's game after Limited Participation at Friday's practice. Also listed as Questionable is New England's starting Wide Receiver DeVante Parker who was Limited at Practice with a Knee Issue.
The only player officially ruled out for the Patriots is Cornerback Jack Jones, a playmaking Defensive Back who was expected to be a part of the defensive game plan against high-powered offenses like the Eagles have.  The expectation is the Patriots' Defense will look to deploy five to six defensive backs in Sunday's game, a group that includes Safeties Adrian Phillips, and Jabrill Peppers along with former Eagles Defensive Back Jalen Mills along with Cornerbacks Jonathan Jones and Rookie Christian Gonzalez.
If DeVante Parker is unable to play against the Eagles on Sunday, Patriots Wide Receivers JuJu Smith-Schuster and Kendrick Bourne will get more opportunities while Tight Ends Hunter Henry Henry and South Jersey's Mike Gesicki could be key parts of the team's offensive gameplan against an Eagles team without high-level coverage Safeties.
10 Atlantic City Area Sports Bars to Watch the NFL this season
So you're looking for a place to watch the NFL draft. But where? There are plenty of options in the Atlantic City area to watch football with a few drinks.