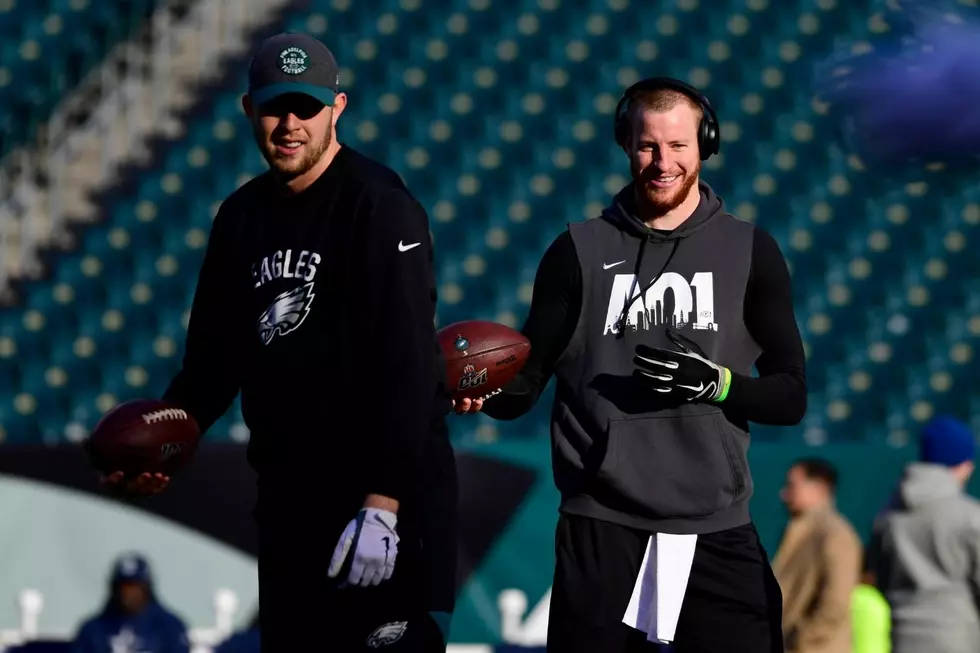 What Eagles' Situation Is One Of The Most Fascinating In The NFL?
Photo by Corey Perrine/Getty Images
Ever since the Philadelphia Eagles gave Carson Wentz a four year contract extension worth $128 million and that same offseason Nick Foles signed with the Jacksonville Jaguars in free agency, a much debated topic has been about the Eagles Backup Quarterback position.  Because Carson Wentz has only played all 16 games in a season two of his four seasons in Philadelphia along with playing in only one postseason game during the Doug Pederson Era, there is a strong focus on who is the Backup Quarterback because there are questions about Wentz's durability.  This offseason, the Eagles re-signed Nate Sudfeld in March and then selected Jalen Hurts in the second round of the 2020 NFL Draft.  The expectation is that Sudfeld will be the Backup Quarterback this season while Jalen Hurts learns the offense and adapts to the NFL.
Sportscenter Anchor and ESPN Radio Host Zubin Mehenti joined The Sports Bash on Friday discussing why the Eagles Backup Quarterback situation is so intriguing:
"I think this is one of the more fascinating stories in the NFL...but on most teams I would say the Backup Quarterback is not one of the ten most important players on any teams.  Look at the (Los Angeles) Rams, they invested a ton of money into Jared Goff, their backup is a guy named John Wolford, I don't care how smart (Rams Head Coach) Sean McVay is he does not want to roll out there with John Wolford.  But on the Eagles, I would say the backup Quarterback is one of the ten most important players on the team because obviously (Carson) Wentz's inability to finish any (season)."
Check out what Mehenti had to say about his time working in South Jersey 20 years ago, perspective on the NHL and NBA Bubbles, Sixers without Ben Simmons, and if he believes there is really a "Central Jersey".
Greater Atlantic City Area Athletes Who Played Games In NFL