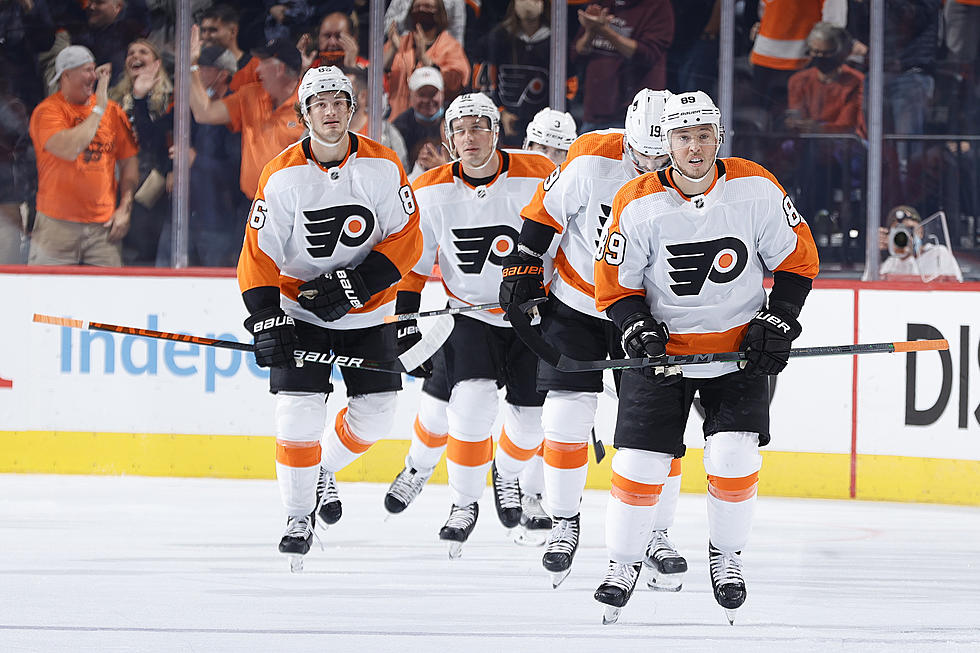 What Has been the Biggest Surprise with the Flyers' Failures?
(Tim Nwachukwu/Getty Images)
It's surely has been a rough stretch for the Philadelphia Flyers.
The orange and black have lost nine in a row and fired their coach on Monday morning.
With that, the team has fallen in the latest ESPN.com power rankings,  going from No. 23 down to No. 25.
Yes it's hard to believe there are actually seven teams in worse shape right now than the Flyers, but maybe this coaching change will help turn things around.
Remember, they had a 10-game losing streak during the 2007-08 season and made the Eastern Conference Finals. The season they won 10-games in a row (2016-17) they missed the playoffs.
So what's been the biggest surprise with the teams current spot in the standings? According to ESPN.com NHL writer Kristen Shilton it's a combination of things on offense.
The Flyers have been surprisingly average in the face of so much potential. After 23 games, Philadelphia didn't have one player with more than 10 goals, and it's one of the NHL's lowest-scoring clubs despite names like Claude Giroux, Cam Atkinson and Travis Konecny getting plenty of ice time. Having one of the least successful power plays in the league (14.3%) is shocking, too.
She's right, we know the Flyers don't have a sniper,  but they do have some guys who can score as a collective group, but during this losing streak the Flyers are barely getting two goals per game.
Their upcoming schedule has some games they could find a way to win, to end this miserable streak and who know, maybe even start a winning one.
They're on a three game road trip at New Jersey, Vegas and Arizona before hosting the Devils on Dec 14.
7 Places to eat or drink that are worth the weekend drive