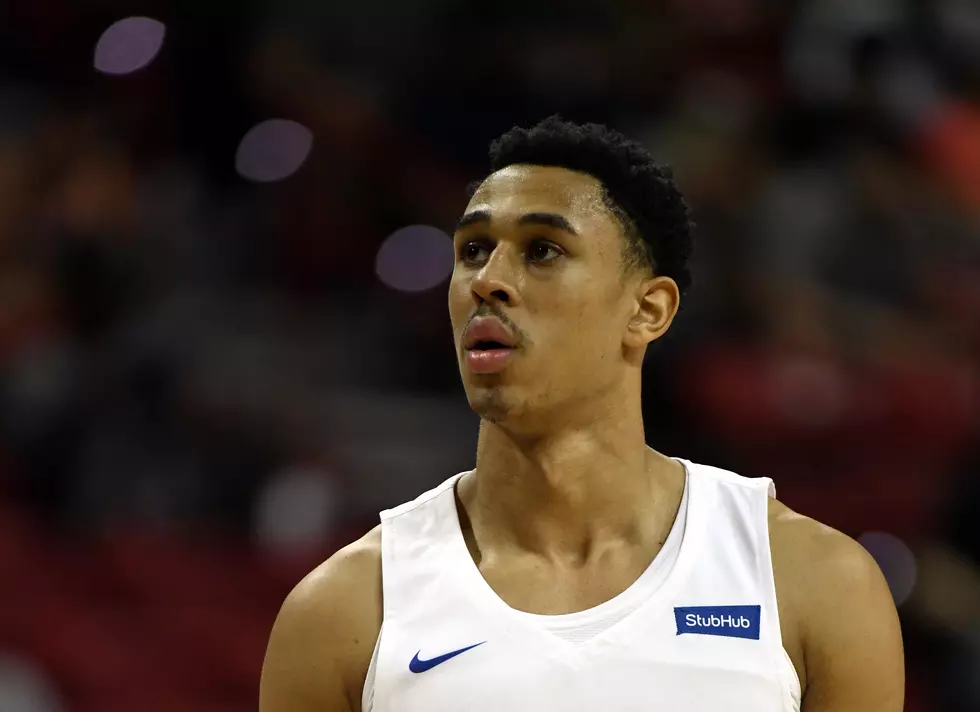 What You Need To Know About Zhaire Smith's Recovery From Surgery
Photo by Ethan Miller/Getty Images
The Philadelphia 76ers announced that on Thursday Night, Rookie Zhaire Smith underwent successful surgery to repair an acute Jones' Fracture in his left foot.  Smith injured his foot while participating in a Development Camp in Las Vegas.  Smith was 16th overall pick in the 2018 NBA Draft after one season at Texas Tech during which he compiled 11.3 Points Per Game and 1.1 Steals Per Game while in the NCAA Tournament he shot 55.6 percent from Three Point Range.
Orthopedic Surgeon Dr Josh Dines joined Josh Hennig on Friday with perspective on Zhaire Smith's Jones' Fracture surgery and recovery:
"A Jones' Fracture is the term for a fifth metatarsal fracture which is the bone on the outside of the foot towards the pinky toe. It takes a ton of stress when you land and when you're pushing off. - Jones Fracture is important because that's the area where that bone doesn't have great blood supply, which is probably why these fractures happen in the first place to a certain extent; but also why surgery is often necessary to get it to heal....We've gotten more aggressive about fixing them because we know if they don't get fixed, there's a very high chance of that bone doesn't heal - The problem is when people try to come back too soon, we know there's a much higher rate of re-fracturing and then you've almost guaranteed yourself more surgery with a longer recovery....You really just have to kind of let it rest, keep weight off it, give it the best chance to heal - At least three months of really letting it heal and then once it heals only then can you start putting significantly more load on it and getting into playing shape for an NBA type player. I think six months is probably an optimistic guess as to when he'll be back."
Checkout what Dr. Dines had to say about Carson Wentz recovery from his knee injury in December of 2017 along with insight into the relationship between team medical staff and professional athletes