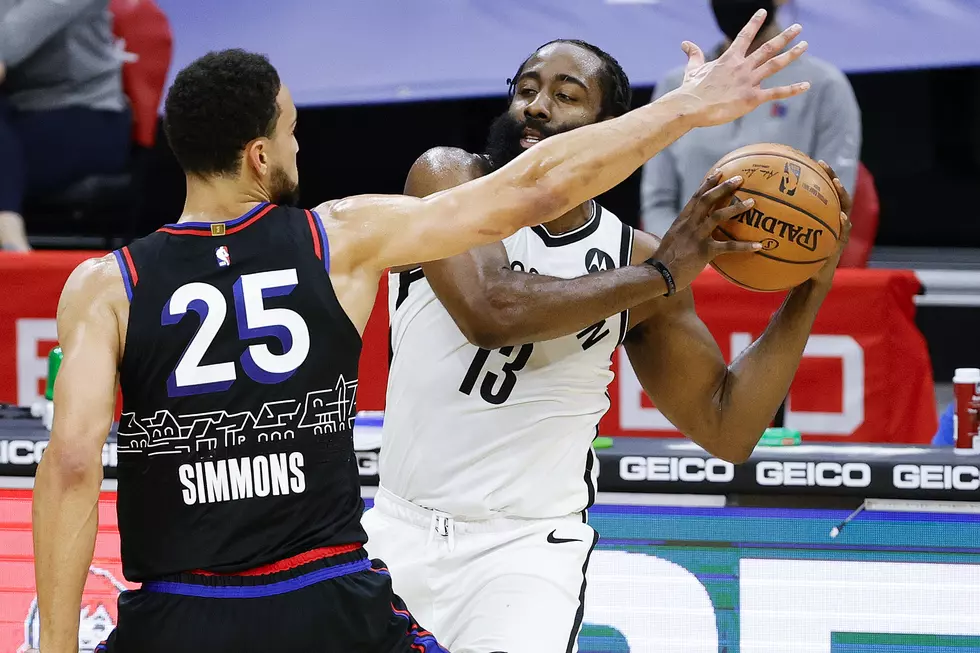 Woj: James Harden Wants a Trade to 76ers Today
(Tim Nwachukwu, Getty Images)
James Harden wants a trade to the Sixers today, at least according to ESPN's Adrian Wojnarowski.
"I'm told that James Harden wants a trade to the Philadelphia 76ers," Woj said on Get Up. "He wants it to happen today prior to the trade deadline. He has resisted making that formal request out of fear of the public backlash that would come with asking out of a second franchise in consecutive seasons."
"Both Philadelphia and Brooklyn know where his preferences lies. Now its incumbent on those two teams, to see if they can find a deal."
Per the veteran reporter, the two teams are communicating to see if there is a deal to be made centering around Ben Simmons and Harden and while there has been contact today and Woj says he suspect there will be more between now and the 3 p.m. deadline.
Harden is hopeful that Daryl Morey and Sean Marks will be able to work out a deal prior to today's deadline that sends him to Philadelphia. The names being discussed to make the deal happen in addition to Simmons are Seth Curry and Matisse Thybulle.
One hold up currently could be that Brooklyn would want more than Simmons, Curry, Thybulle and future first-round picks to send Harden to Philadelphia.
Other factors include, waiting and trying to land him as a free agent in the offseason where they wouldn't have to give up anything, other than clearing cap space, which Morey has done in the past.
Either way the countdown is on and the Sixers and Nets could really change the complexion of the eastern conference at 3 p.m today
15 Places to watch the game in South Jersey
Top Ten Rebounders in Sixers Franchise History